In terms of graphics, video games have come a long way, especially with the introduction of new technology and technologies. Some games may offer breathtaking visuals that mimic real life, from realistic lighting and shadows to complex textures and models. Here are the top ten video games with the best visuals.
10. Forza Horizon 5
Forza Horizon 5 is the next installment in the famous racing series, set in Mexico's lively and diverse open world. The game has ray tracing and HDR support, as well as dynamic weather, seasons, and time of day. The car models are extremely accurate, and the settings are densely packed with foliage, fauna, and landmarks. Forza Horizon 5 is a visual feast for both racing fans and casual gamers.
9. Grand Theft Auto 5
Grand Theft Auto 5 is an old game, yet it still looks great thanks to continuous updates and mods. The game has an expansive and vivid environment of Los Santos and Blaine County, complete with activities, characters, and secrets. On PC and next-generation platforms, the game also supports 4K resolution, high frame rates, and numerous graphical upgrades. Grand Theft Auto 5 is a timeless masterpiece that will never be forgotten.
8. Hitman 3
Hitman 3 concludes the World of Assassination trilogy, showcasing Agent 47's most audacious and perilous missions to date. From Dubai's skyscrapers to Berlin's nightlife, the game features some of the series' most breathtaking and diverse locations.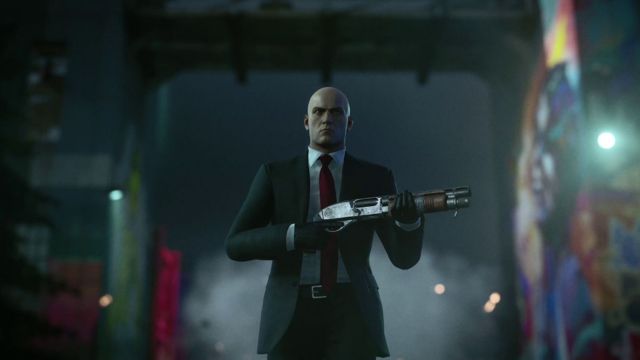 Ray tracing, HDR, and other graphical enhancements are also used to generate realistic lighting, reflections, and shadows in the game. Hitman 3 is a stealth game in which you can enjoy the beauty of your surroundings before eliminating your targets.
7. Resident Evil Village
The eighth main installment in the survival horror franchise, Resident Evil Village, continues the story of Ethan Winters from Resident Evil 7. The game takes place in a mysterious European village where Ethan must deal with a variety of threats such as werewolves, vampires, and a huge lady.
The RE Engine is used to create amazing images, including complex character models, dramatic lighting, and hideous animals. Resident Evil Village is a frightening and beautiful game that will have you on the edge of your seat.
6. Tom Clancy's Ghost Recon: Wildlands
Tom Clancy's Ghost Recon: Wildlands is an open-world tactical shooter that allows you to traverse a huge and diverse version of Bolivia that has been taken over by a drug cartel. As you complete objectives, customize your weapons and gear, and interact with the locals, you can play solo or in co-op with up to three other players.
The graphics in the game are realistic, including dynamic weather, a day-night cycle, and ambient impacts. Ghost Recon: Wildlands by Tom Clancy immerses you in the beauty and danger of Bolivia.
5. Call of Duty Modern Warfare Remastered
Call of Duty: Modern Warfare Remastered is a remastered version of the 2007 first-person shooter that changed the genre. While preserving the original plot and multiplayer options, the game has better graphics, animations, sound effects, and gameplay mechanics.
On PC and next-generation platforms, the game also supports 4K resolution, high dynamic range (HDR), and current graphical enhancements. Call of Duty: Modern Warfare Remastered is a game that resurrects memories of one of the best shooters ever created.
4. Forspoken
Forspoken is a forthcoming action-adventure game in which Frey Holland, a young lady, is transported to the fantasy world of Athia. She must utilize her magical skills to survive and uncover the land's secrets. The graphics in the game are outstanding, with realistic materials, lifelike motions, and breathtaking sceneries. On PC1, the game likewise necessitates high-end hardware to function at optimal settings. Forspoken is a game that claims to be visually stunning.
3. Starfield
Bethesda Game Studios, the developers of Fallout and The Elder Scrolls series, will release Starfield, a sci-fi role-playing game. The game takes place in a large and explorable space setting, in which you can build your own character and begin on an epic journey across the galaxy. The graphics in the game are realistic, with complex planets and cities. Starfield aspires to break Bethesda's curse of out-of-date aesthetics.
2. Witchfire
Witchfire is a rogue-lite first-person shooter in development by The Astronauts, the team behind The Vanishing of Ethan Carter. As you fight your way through gothic surroundings and horrific opponents, the game combines dark fantasy elements with fast-paced gunplay. The game's graphics are outstanding, thanks to the use of Unreal Engine 5, with precise weapon effects and dramatic lighting.
1. Pioner
GFA Games' planned MMOFPS Pioner is inspired by the S.T.A.L.K.E.R. series. The game takes place in a post-apocalyptic Soviet land overrun by bizarre technology and creatures. The game has realistic graphics, including dilapidated houses, overgrown greenery, and dynamic weather. The game also supports virtual reality and ray tracing, which adds to the immersion and realism.
Conclusion
As of 2023, these are some of the games with the most amazing graphics. Of course, visuals aren't everything; gameplay, plot, and pleasure are equally vital. However, if you're searching for games that will push your technology to its limits while also wowing you with its aesthetics, these titles are a no-brainer.