"Adventure is worthwhile in and of itself." – Amelia Earhart said the first female aviator to cross the Atlantic Ocean solo.
If you believe in the wonders and magic of adventure and enjoy traveling to find it, you must be aware of the SUVs stated in this article. Some cars are designed for all-terrain use and are a delight for adventure and off-roading aficionados.
These cars provide elevated driving positions, powerful engines, rapid acceleration, and responsive handling, making even the most difficult driving conditions feel easy.
Most adventure cars have better traction, making them appropriate for difficult driving situations. Buyers in India prefer adventure vehicles that stay sturdy even on roads like Leh and Ladakh!
Cars are predicted to remain a market preference in the coming years, with 1.9 million vehicles sold in 2022. So, if you're searching for a strong Car to get your offroad adventure started, these are the greatest adventure cars in India to get behind the wheel of.
Mahindra XUV 700
The Mahindra XUV700 is an SUV (Sports Utility Vehicle) produced by the Indian automobile manufacturer, Mahindra & Mahindra. It is set to be a successor to the popular Mahindra XUV500.
The XUV700 is expected to come with several notable features and advancements. It is anticipated to have a bold and stylish design, incorporating elements such as a prominent grille, sleek LED headlights, and a muscular body profile.
The SUV is likely to offer spacious and comfortable seating for up to seven passengers, making it suitable for both city driving and long journeys.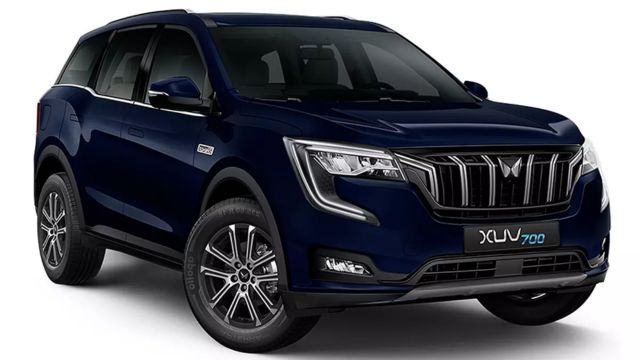 In terms of performance, the XUV700 is expected to offer a range of engine options, including both petrol and diesel variants.
These engines are likely to provide a balance between power and fuel efficiency, catering to different customer preferences. Additionally, the SUV might come equipped with advanced safety features such as multiple airbags, anti-lock braking system (ABS), electronic stability control (ESC), and more.
It might feature a modern infotainment system with a touchscreen display, smartphone integration, navigation, and connectivity options. Other possible features include a panoramic sunroof, wireless charging, ambient lighting, and a premium sound system.
Mahindra Thar
The Mahindra Thar is a popular off-road SUV produced by the Indian automotive manufacturer Mahindra & Mahindra. It was first introduced in India in 2010 and has gained a reputation for its rugged design and capabilities.
The Thar draws inspiration from the classic Jeep Wrangler, featuring a boxy and utilitarian design that appeals to off-road enthusiasts. It has a high ground clearance, short overhangs, and excellent approach and departure angles, making it capable of tackling challenging terrains.
The Thar is available in both two-door and four-door configurations, offering seating for four or six passengers, respectively. It comes with removable hardtop, soft top, and convertible roof options, allowing for an open-air driving experience.
In terms of powertrain options, the Mahindra Thar offers both petrol and diesel engines. The latest model is equipped with a 2.0-liter turbocharged petrol engine that produces around 150 horsepower and 320 Nm of torque. There is also a 2.2-liter diesel engine variant available.
The Thar features a capable four-wheel drive system, allowing it to tackle various off-road conditions. It comes with features like a low-range transfer case, differential locks, and off-road-specific driving modes, enhancing its off-road capabilities.
On the inside, the Thar offers a functional and durable cabin. The latest model includes modern features such as a touchscreen infotainment system, climate control, power windows, and various safety features like dual airbags, ABS, and ESP. It is a popular choice among outdoor enthusiasts and those looking for a capable SUV that can handle rough terrains.
The Toyota Fortuner is a popular SUV (Sport Utility Vehicle) produced by the Japanese automaker Toyota. It is known for its rugged design, spaciousness, and off-road capabilities. The Fortuner is available in various markets around the world and has gained a reputation for its durability and reliability.
Toyota Fortuner
The Toyota Fortuner typically features body-on-frame construction, similar to a pickup truck, which enhances its off-road performance and towing capabilities. It offers a high ground clearance and a robust suspension system, allowing it to tackle rough terrains with ease. Additionally, the Fortuner is equipped with a range of advanced safety features to ensure a secure driving experience.
Inside the cabin, the Fortuner provides a comfortable and versatile seating arrangement, accommodating up to seven passengers in some variants.
The interior is well-appointed, featuring a combination of durable materials and modern amenities. Depending on the trim level and market, the Fortuner may offer features such as touchscreen infotainment systems, climate control, leather upholstery, and advanced driver-assistance systems.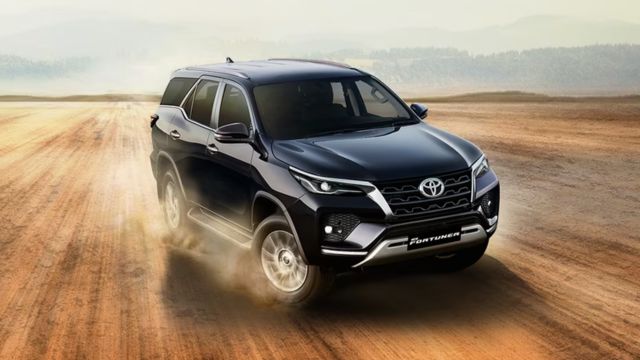 Under the hood, the Fortuner typically comes with a range of engine options, including gasoline and diesel variants, to cater to different preferences and market requirements. These engines are often mated to either manual or automatic transmissions, providing a smooth and efficient driving experience.
The Toyota Fortuner is a reliable and capable SUV, ideal for those seeking a vehicle that can handle both urban commuting and adventurous off-road journeys.
Jeep Wrangler
Jeep Wrangler is a popular compact SUV known for its rugged off-road capabilities and iconic design. It has a rich history dating back to the original Willys MB used during World War II.
The Wrangler retains its distinctive boxy shape and round headlights, paying homage to its heritage. It offers removable doors and a fold-down windshield for an open-air driving experience.
The Wrangler is renowned for its off-road prowess. It features high ground clearance, solid axles, and robust four-wheel drive systems. It can tackle challenging terrains, including rocks, mud, and steep inclines.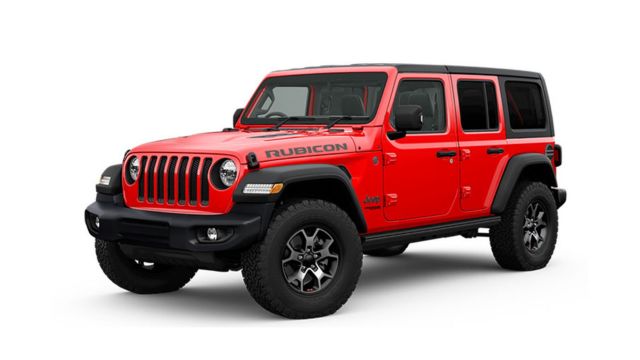 The Wrangler typically offers a range of engine options, depending on the model year and trim level. Common choices include V6 engines, such as the 3.6-liter Penta Star V6, known for its power and efficiency. Some models also offer turbocharged four-cylinder engines for improved fuel economy.
The Wrangler usually comes with a manual transmission as standard, offering an engaging driving experience. An automatic transmission is often available as an option, providing convenience for daily commuting.
The Wrangler offers various roof options, including a removable soft top or a hardtop with removable panels. This versatility allows you to enjoy open-air driving or protect against different weather conditions.
The Wrangler is available in multiple trim levels, such as Sport, Sahara, and Rubicon, each offering different features and capabilities. The Rubicon trim is specifically designed for enhanced off-road performance with features like locking differentials and disconnecting sway bars.
While the Wrangler is renowned for its off-road abilities, recent models also offer modern technology and comfort features. These can include touchscreen infotainment systems, smartphone integration, advanced safety features, and luxurious interior options.
Hyundai Alcazar
The Hyundai Alcazar is a mid-size SUV produced by the South Korean automaker Hyundai Motor Company. It was first introduced in India in April 2021. The Alcazar is based on the Hyundai Creta but features a longer wheelbase and a third row of seats, making it a seven-seater SUV.
The design of the Hyundai Alcazar is like the Creta but with some unique styling elements. It has a bold and modern exterior, with a large grille, sleek LED headlights, and muscular lines. The interior offers a spacious and comfortable cabin with premium materials and features.
The Alcazar is available in both petrol and diesel engine options. The petrol variant is powered by a 2.0-liter four-cylinder engine, while the diesel variant comes with a 1.5-liter four-cylinder engine. Both engines are mated to either a six-speed manual transmission or a six-speed automatic transmission.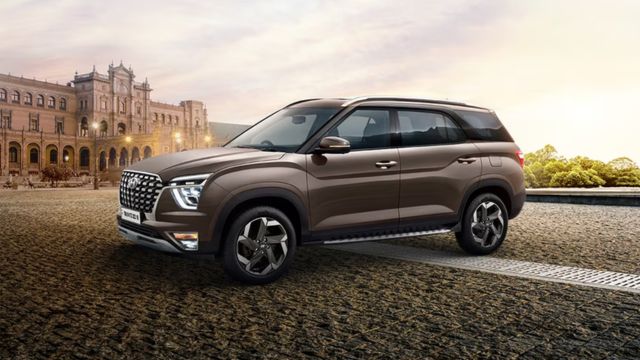 In terms of features, the Hyundai Alcazar offers a wide range of advanced technologies and amenities. It includes a touchscreen infotainment system with Apple CarPlay and Android Auto compatibility, a panoramic sunroof, wireless charging, ventilated front seats, and a digital instrument cluster, among others. Safety features include multiple airbags, ABS with EBD, rear parking sensors, and a rear-view camera.
Hyundai Alcazar's stylish design, advanced features, and reliable performance make it a competitive choice in the mid-size SUV segment.