Leonard Gordon Goodman, professionally known as Len Goodman, was an English professional ballroom dancer, dance teacher, and competitor adjudicator.
He served as the chief judge of the famous show UK named Strictly come dancing from 2004 to 2016 where the participants compete for the glitter ball trophy.
To add on, he ran a dance school in Dartford, Kent. Len Goodman died recently, and his huge count of followers browsing about his net worth. In this article you will get to know about career, net worth, and many more. So, keep reading this article till the end.
Who Was Len Goodman? When He Pursued His Dancing Career?
Len was born on April 25, 1944, in Farnborough, Kent. He grew up with his grandfather and lived in Bethnal Green, East London, where his grandfather sold fruit and vegetables. As a youngster, Goodman was tasked with ensuring the vegetables looked fresh while being pushed around in his grandfather's barrow.
When he was six years old, his family relocated to Black Fen, and he later went to Westwood Secondary Modern School, where he played cricket.
At the age of 19, Goodman worked as a welder as an apprentice for Harland and Wolff in Woolwich. He began dancing when his doctor suggested it as a kind of treatment for a foot injury.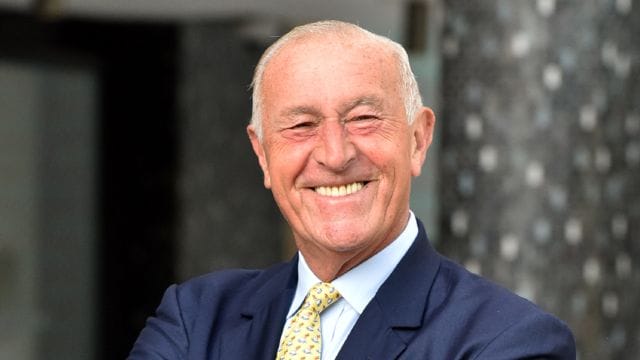 After winning the British Championships in Blackpool in his late 20s, Goodman went professional and won a number of events. After winning championships, he eventually retired from dancing. In acknowledgment of his remarkable achievements in dancing, he received the Carl Alan Award.
In 2006 and 2007, a show in which he performed, he was nominated for an Emmy Award in the category for Outstanding Reality/Competition Program.
Apart from Judging shows "Strictly come dancing" and "Dancing with the Stars", he worked in a number of programs or say television shows. Let's read about them briefly.
In the children's show Auto-B-Good which has won five Emmy Awards, Goodman provided the voice of Professor in 2005.
Len Goodman served as one of the UK's commentators at the Eurovision Dance Contest in both 2007 and 2008. Goodman was the host of a three-part BBC One documentary which was aired in the US by PBS in March and April 2012 for the 100th anniversary of the voyage and sinking of the RMS Titanic.
Furthermore, In 2013, Goodman presented Len Goodman's Dance Band Days on the BBC Four show. In addition, he hosted Len Goodman's Perfect Christmas on Boxing Day on BBC One.
In 2014, Goodman worked in the ITV two-part documentary "Secrets from the Clink." In the following year, he began hosting BBC documentary series such as "Holiday of My Lifetime," which features him and various celebrity guests traveling to beloved holiday locations in the UK.
To add on, Goodman worked as the host of the series through 2016. During this time, he co-hosted the documentary series "Len and Ainsley's Big Food Adventure" with chef Ainsley Harriott, and additionally hosted the "For the Love of Fred Astaire" episode of the documentary series "Perspectives."
Among his other television credits, Goodman also hosted the family game show "Len Goodman's Partners in Rhyme" in 2017. He is also credited for his various works such as "Football Focus" and "Who Do You Think You Are?"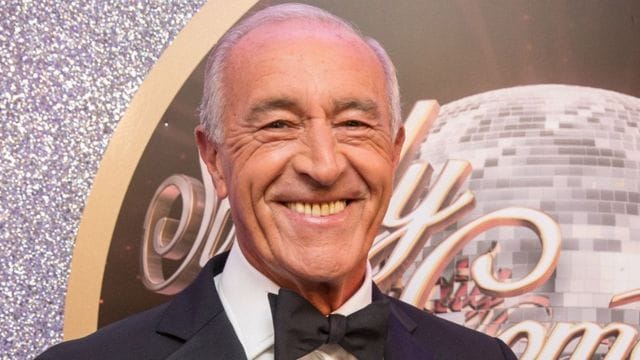 He made a retirement announcement from the show (Dancing With The Stars) during the season 31 semi-finals broadcast in order to spend more time with his British relatives.
Goodman was well-known for his love of fishing and football outside of his professional life. He was also a devoted fan of the West Ham United Football Club.
To Whom Was Goodman Married?
He was twice married. In 1972, he married Cherry Kingston, who was his dancing partner. But they divorced in 1987. He had a long-term relationship with a woman named Lesley, and their son's name is James William Goodman.
Len Goodman made an unrivaled contribution to dance and entertainment, and his legacy will continue to motivate future generations of dancers for many years to come.
What Was The Net Worth Of Len Goodman?
At the age of 78, Len Goodman died. According to Celebritynetworth, At the time of his passing, Len Goodman had a net worth of $18 million. Len Goodman passed away on April 22, 2023.
What Is The Cause of Len Goodman's Death?
Unfortunately, Three days before his 79th birthday, on April 22, 2023, Goodman passed away, and the cause of his death was bone cancer. Lastly breathed in a Royal Tunbridge Wells hospice.
Bruno Tonioli, his fellow judge in the Strictly Dancing show, posted on his social media account. "Heart broke my dear friend and partner for 19 years the one and only ballroom legend #lengoodman passed away.
I will treasure the memory of our incredible adventures and hundreds of shows we did together @bbcstrictly @dancingwiththestars there will never be anyone like you we will miss you," posted and expressed his saddened feeling.
Do You Know Len Goodman Secured a Number of Awards During His Life?
Len Goodman was awarded several times once he started his career in dancing. We gathered information on various awards that Len Goodman earned.
2005 Emmy Award for Outstanding Reality/Competition Program – Dancing with the Stars
2006 Emmy Award for Outstanding Reality/Competition Program – Dancing with the Stars
2008 National Television Awards for Most Popular Talent Show Judge – Strictly Come Dancing
2010 TV Quick Awards for Best Judge – Strictly Come Dancing
2010 Primetime Emmy Award for Outstanding Choreography – Dancing with the Stars
2011 TV Choice Awards for Best Talent Show Judge – Strictly Come Dancing
2013 National Television Awards for Special Recognition – Strictly Come Dancing
2013 Daytime Emmy Award for Outstanding Directing in a Talk Show/Morning Program – The Talk
2013 Critics' Choice Television Award for Best Reality Show Host – Dancing with the Stars
10.2015 Primetime Emmy Award for Outstanding Choreography – Dancing with the Stars
Read more: Let's Explore The Net Worth Of Jackie Robinson!
Conclusion
To conclude, a British dancing star, Len Goodman, died recently. He worked in numerous television shows and Radio shows as well. He earned millions during his life. Len died due to bone cancer in Kent.