Huening Kai is a Korean-American pop singer, Rapper, and Visual artist, who was born on August 14, 2002. He is a member of the renowned group Tomorrow X Together.
In this article, you will get to know about the pop star Huening Kai's net worth, career, and personal life as well.
Who Is Huening Kai?
Kai Huening was born and grew up in Honolulu, Hawaii in the United States by his parents. The Korean- American singer Huening Kai is the middle child of Nabil David Huening and his Korean ex-wife Jung Yeonju. His father is German- American singer and TV personality.  His parents were separated, and his father re-married Anne Caroline in 2016.
Huening Kai is three siblings which include him, his older sister, and his younger sister. All of them have American Passports. He has two nicknames Hyuka and Ningning. In China, he spent 12 years of his life.
His younger sister, Huening Bahiyyih, is a member of the project girl group Kep1er, and his older sister, J'LEA, is a soloist and a former member of the girl group VIVA.
Huening Kai is a very loving brother who always makes sure to look out for his sisters, according to statements made by his sisters on various occasions. Even Taehyun, one of his bandmates and best buddy, stated on Weverse that Kai's relationship with his siblings is as though it were straight out of a storybook.
Let's read about the qualification of Kai. Kai completed his graduation from Yongmun Middle School. He also joined a Hanlim Multi Art School in the practical dance department.
When Kai Started His Career?
Kaii is the first foreign idol who debuted under Big Hit Entertainment. He is a music genius, he can play numerous instruments such as piano, guitar, drums, etc.
TXT, a band group of five boys, has won numerous prizes and endorsement deals since their 2019 debut. Additionally, they constantly surpass their album sales records.
TOMORROW X TOGETHER had achieved several milestones by the time they made their debut in March 2019. A few of them are breaking records for the most popular K-pop debut MV and the most watched K-pop debut MV for a boy group in a 24-hour period.
In the first 24 hours, 14.5 million people watched the "Crown" music video. It beat "District 9" by Stray Kids, which only received 4.27 million views. Additionally, the song video surpassed ITZY's "DALLA DALLA," which only received over 880,000 likes, with 2.3 million views.
In October 2019. Kai's group made its first comeback with its full-length album named "The Dream Chapter: Magic." It was extremely sold more than 120k copies in the first week of its release only.
With their subsequent albums, the group eventually broke their own personal first-week sales records. Over 180,000 copies of "The Dream Chapter: ETERNITY" were sold, but "Minisode 1: Blue Hour" outsold it with a staggering total of 303,190 copies sold.
At the moment, "The Chaos Chapter: FREEZE" by TXT has the biggest first-week sales for the group. From May 31 to June 6 of 2021, 630,563 copies were sold. By the end of 2021, it had sold more than 900,000 copies in South Korea only, making it their best-selling album to date.
The repackaged edition of "The Chaos Chapter: FREEZE," named "The Chaos Chapter: FIGHT OR ESCAPE," is TXT's second best-selling album. 483,911 copies of this repackaged album were sold in its first week of availability. In the Hanteo Chart's history, it had the third-highest first-week sales of any repackaged album.
TXT had endorsed It's Skin, Skoolooks, GLIDiC, 4OIN, and Smart Communications since their debut.
Event-wise, TOMORROW X TOGETHER has hosted their first online concert "ACT: BOY" as well as fan live events including "Dream X Together," "Shine X Together," and "MOA X Together."
Furthermore, His 1st video entitled Introductory Film – What Do You Do? has the morse code DREAMING, and 2nd video entitled Questioning Film – What Do You See? showed his animal symbol gecko, with the morse code SECRET and the symbols of.
When Was Kai's Playlist Released on Spotify?
On March 19, 2019, Huening Kai's first playlist was released officially.  His pitch is perfect. A talent that only one in 10,000 persons is said to possess. He has a lifelong passion for music and hoped to inspire others through it.
How Rich Huening Kai Is?
TXT Huening Kai's net worth expanded significantly as a result of sponsorship deals, concerts, and fan live events in addition to record sales.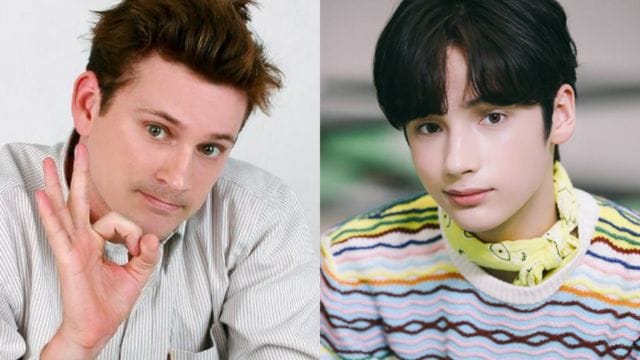 According to Channel Korean, TXT Huening Kai's net worth is around 2 million. Kai is TXT's second-richest member (after Beomgyu) with $2 million in wealth. As his work with TXT keeps growing, his income will increase even more.
Do You Know the Hobbies and Likes of Huening?
Firstly, we talk about his hobbies of Huening, according to various sources, he likes to play instruments and video games as well.
Kai likes mint chocolate chip ice cream (Fanmeeting 030619), and his favourite foods are seafood and pizza (Spotify K-Pop Quiz). According to V- Live, his favorite global artist is Bruno Mars.
If we talk about his favorite movie, It is 'Begin Again'. His favourite colors are green and black (Spotify K-Pop Quiz).
How Many Languages Is Kuening Kai Known?
As we know, he is a Korean and American personality. He can speak three languages such as English, Korean, and Japanese.
Who Is Huening Kai Dating?
In accordance with our research, Huening Kai might be single and has never been engaged. Huening Kai was single as of April 26, 2023.
There is not any information on HueningKai's previous relationships available yet.
Let's read about the physical statistics of Huening Kai. He is 6 feet tall and has 65 kg weight. His biceps size is 14, his body measurements are 40-28-36, chest- waist-hips correspondingly. His shoe size is US 9. The eye color and hair color of Kai are brown and brownish Reddish respectively.
Read more: Let's Explore The Net Worth Of Jackie Robinson!
Conclusion
To conclude, pop star Huening Kai belongs to an affluent family, and his net worth is in the Million.
Hopefully, you find this article useful and informative. Thanks for visiting.