Upon learning that her longtime boyfriend Tom Sandoval had an affair with their "Vanderpump Rules" co-star Raquel Leviss, arianamadix broke her quiet. She first broke her silence on Instagram, where Madix expressed her "devastation and brokenness" at the news and her gratitude for "the outpouring of love and support" from her friends and followers.
"Hi. where to even start? She posted a photo of herself in Mexico and a message to her 1.4 million followers. "I wish to convey my deepest appreciation for the outpouring of love and support I have gotten from friends, family, and even people I have never met during the past two weeks."
"When I have felt like I couldn't even stand, you all have given me the strength to persevere and seen me through my darkest hours," she continued.
Who is Raquel Leviss ?
Raquel Leviss was born on September 12, 1994, in California, USA. She grew up in Sonoma County, where she attended Sonoma State University and graduated with a degree in Kinesiology. Before joining the cast of Vanderpump Rules, Raquel worked as a model and pageant queen. She was also a dancer and cheerleader in high school.
On Vanderpump Rules, Raquel's storylines have often revolved around her relationship with her boyfriend, James Kennedy, who is also a cast member on the show. The couple has had their ups and downs, and their relationship has been a topic of conversation among the other cast members. Raquel has also been known for her kind and friendly personality, as well as her passion for animal rights.
Outside of her reality TV career, Raquel is a social media influencer with a significant following on Instagram. She uses her platform to promote causes that are important to her, such as animal rights and mental health awareness. She is also a fitness enthusiast and often shares workout tips and routines with her followers.
View this post on Instagram
Who is Tom Sandoval ?
Tom Sandoval was born on July 7, 1983, in St. Louis, Missouri, and grew up in Florissant, Missouri. He attended Hazelwood Central High School and later moved to New York City to pursue a career in modeling. After a few years in New York, he moved to Los Angeles to pursue a career in acting and bartending.
Sandoval's bartending skills have been showcased on "Vanderpump Rules", where he is known for his signature cocktails. He has also authored a cocktail book called "Fancy AF Cocktails: Drink Recipes from a Couple of Professional Drinkers", which he co-wrote with his co-star Ariana Madix.
Sandoval has been in a long-term relationship with his "Vanderpump Rules" co-star Ariana Madix since 2014. The couple is known for being open and honest about their relationship on the show, and they have been praised for their frank discussions about mental health and sexuality.
In addition to his reality TV career, bartending, and acting, Sandoval has also been involved in various philanthropic endeavors. He has worked with organizations like Children's Hospital Los Angeles and the Los Angeles LGBT Center to raise money and awareness for important causes.
View this post on Instagram
Raquel Leviss Tom Sandoval Relationship Status
Raquel Leviss is Tom Sandoval's girlfriend and fellow cast member on "Vanderpump Rules". The couple began dating in 2016, and their relationship has been featured on the show.
As of my knowledge cutoff in September 2021, Raquel and Tom were still together and living together in their West Hollywood apartment. They have been open about the ups and downs of their relationship on the show, and have faced some challenges, including accusations from other cast members that Raquel is not intelligent enough to be part of the group. However, the couple has remained supportive of each other and have worked through their issues together.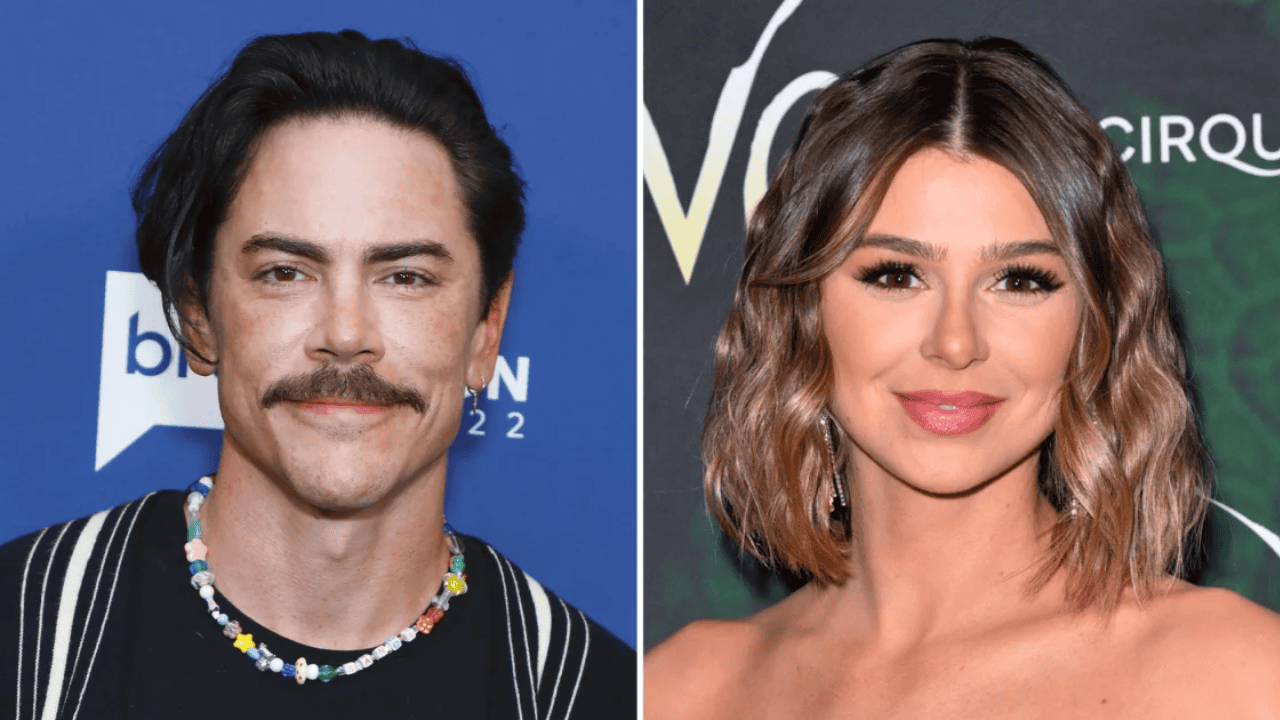 Tom has also been supportive of Raquel's aspirations, which include pursuing a career in law. Raquel graduated from Sonoma State University with a degree in Kinesiology, and is currently studying to become a lawyer.
Overall, it seems that Raquel and Tom's relationship is still going strong, and they continue to be a supportive and loving couple both on and off the show.
Frequently Asked Question
Q : Did Tom and Raquel hook up?
A : Page Six has found that Raquel Leviss's affair with Tom Sandoval began before her fling with his closest friend, Tom Schwartz. An eyewitness tells us Leviss and Sandoval's romance "began last summer" and that the former beauty pageant queen "has slept over Tom and Ariana's house while Ariana's been out of town.
Q : Is it true that Tom and Katie are back together?
A : Amicable exes? Tom Schwartz, of Vanderpump Rules, has spoken out about his "amazing bond" with ex-wife Katie Maloney. Legally married in July 2019, the couple's separation was made official on March 22, 2022, when Katie filed for divorce.
Q : Who hooked up between James and Lala?
A : The Vanderpump Rules rookie discussed their reaction to the confession on WWHL. During the season 10 premiere of Vanderpump Rules, James Kennedy and Lala Kent dropped a surprise by admitting they had hooked up after he started dating her. Leviss, Raquel