Dead to Me Season 1 Recap: Before viewing the much more twisty Season 2, keep in mind these "Dead to Me" twists!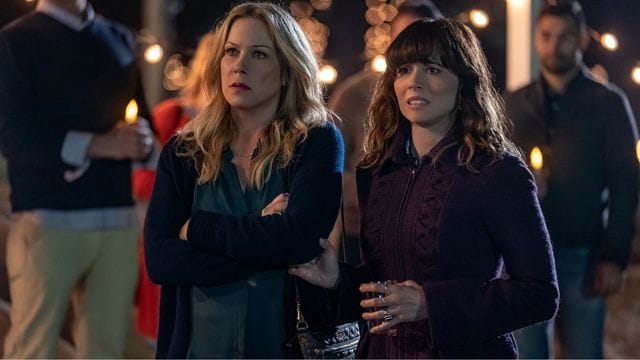 Dead to Me, a dark comedy on Netflix, has a scene in which Jen and Judy, the show's troubled leads played by Christina Applegate and Linda Cardellini, respectively, are eating pie at a cafe mere hours after burying a body. Jen explains, "We're not in Snow White. Scarface is fucking this up.
Even though it's untrue, Jen's remark that "no females have" watched that Al Pacino film in response to Judy's admission that she hasn't perfectly captures the state of mind of these two middle-aged Laguna Beach residents when faced with the blood on their hands.
The critically acclaimed series, which was created by Liz Feldman and includes Will Ferrell and Adam McKay as executive producers, is back with even more surprises. Season 1 of the show focused on boho drifter Judy's attempts to atone for her role in the hit-and-run that killed Jen's high-strung luxury realtor husband, Ted, which she did to an overbearing extent by lying to, befriending, and moving in with Jen to the point where it all went wrong.
In Season 2, however, Jen is having difficulty confessing to Judy about having killed her ex-fiancé, Steve (James Marsden). The comic crime drama veers into bizarre terrain by cranking up the sensational disclosures now that the complete amateurs who have both committed felonies have to cover up their misdeeds.
As a result, Season 2 is even simpler to down than Jen's endless glasses of victory. There are numerous narrative points in motion, but there is also a lot from Season 1 to keep in mind that will assist you in understanding the upcoming episodes. You have been forewarned that there will be some small spoilers. Before binge-watching Dead to Me Season 2, consider the following. Check out our analysis on the finale after finishing the new episodes.
How Did Jen's Husband Ted Die?
The main event of Season 1 was the hit-and-run accident that killed Jen's (kind of bad, cheating) husband Ted, and left Jen a lonely, angry widow. The show is about how Jen's new best friend, Judy, was involved in the incident, but the details were not clear until the Season 1 finale. Judy was driving, but when the accident happened, she felt like she had to stop and call for help.
But she wasn't alone in the car. Steve was sitting in the front passenger seat. He yelled at her to get out of there and then told her to act like nothing had happened. Since Judy can be too careful at times and Steve has ties to money laundering and the Greek mafia, it looks like Steve is most to blame for trying to hide what happened.
Was Jen's Murder an Act of Self-defense?
This is when the muddle begins: The second season opens off where the first left off, although this time the characters are having breakfast together (scrambled eggs) at Jen's house rather than discussing the events of the previous evening. After dropping off the kids at school, Jen and Judy discuss Steve. Jen claims she has previously told Judy what occurred, that Steve strangled her and she murdered him in self-defense. Since we don't know the truth either, it makes sense.
RELATED:
The flashbacks prove, however, that Steve never physically assaulted her, simply verbally provoked her. And it turns out that instead of using the pistol she drew on him, Jen brained him with a bird figurine, the seemingly extremely robust baptism gift Judy had given her son. At the beginning of the season, Jen and Judy's friendship is in ruins, but they're working on it. However, Jen begins to feel the weight of this lie as she realizes that she isn't being truthful with either Judy or the law enforcement officials.
Have the Police Located Jen and Judy at Last?
While the focus of Season 1 was on how Jen was affected by Ted's death as she grieved and the perpetrators' attempts to hide what they had done, you may recall that there was also an ongoing police investigation. Although Agent Ana Perez (Diana-Maria Riva), the case's detective, felt Judy to be personally intolerable, information shared by Judy led the detective to focus on Steve as the main suspect in Ted's killing.
At the conclusion of Season 1, Jen went to Agent Perez in a rage to tell her that Judy had confessed to her, but the investigator emphasizes that because Steve is still under investigation, she cannot arrest Judy. But now that Steve is dead, the situation is much more convoluted, which makes the agent believe the two women who always appear at the center of SoCal tragedies are involved in some sort of conspiracy.