The end of 2022 is just a few weeks away, which means that Outer Banks Season 3 will air that year. Since John B. (Chase Stokes) and his treasure-seeking companions last sought after the sought-after Cross of Santo Domingo.
Our favorite Pogues will undoubtedly set off on another adventure in search of what was lost, even if the cross escaped their grasp in the Outer Banks Season 2 finale.
Outer Banks Season 3 release date
The Pogues will return in 2023. A teaser posted in September 2022 included the release year and the caption, "The Pogues are back in town. OBX 3 coming 2023."
In an interview with Young Hollywood, Madelyn Cline — who plays Sarah Cameron — seems to have accidentally leaked the premiere date for Outer Banks Season 3. She says the show will be out "February 23rd" before looking to her side and appearing to have realized that the date has not been shared yet. We do not have an official announcement from Netflix, but fans are speculating that Outer Banks Season 3 will be out next February.
The Cast of Outer Banks Season 3
On June 23, Netflix made cast additions for the upcoming season official. Carlos Singh, played by Andy McQueen, is a "ruthless Caribbean Don on his own treasure hunt." Lou Ferrigno Jr., who plays Singh's chief security officer, will appear alongside McQueen. Additionally, Fiona Palomo will play Sofia in Season 3. According to Netflix, Sofia is "a self-identified Pogue who forms a close connection to Rafe."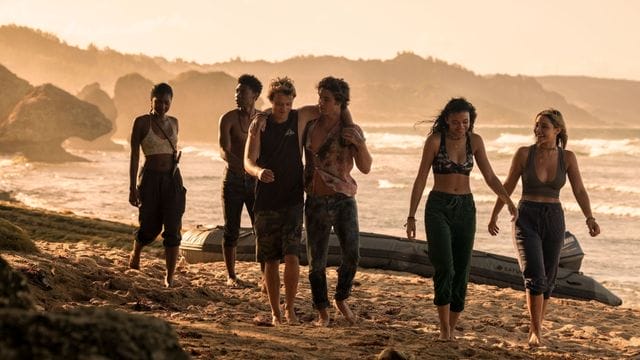 For Season 3 of Outer Banks, every series regular—aside from Chase Stokes—will be back. Carlacia Grant, who portrays Cleo, the newest member of the core group of Pogues friends, has reportedly been promoted to series regular, according to Deadline.
Drew Starkey as Rafe Cameron
Charles Esten as Ward Cameron
Jonathan Daviss as Pope
Austin North as Topper
Rudy Pankow as JJ
Madison Bailey as Kie
Chase Stokes as John B.
Madelyn Cline as Sarah Cameron
Spoilers for Season 3 of Outer Banks
Elizabeth Mitchell, who portrays the cunning Carla Limbrey in the series, hinted to further developments for her character in an interview with Metacritic. I do get to spend a lot of time with Big John (Charles Halford), which is wonderful because he's great, Mitchell remarked. Since Big John promised Limbrey he would help her uncover the shroud with healing abilities if she consented to help his son John B, the final sequence of Outer Banks Season 2 suggested this relationship.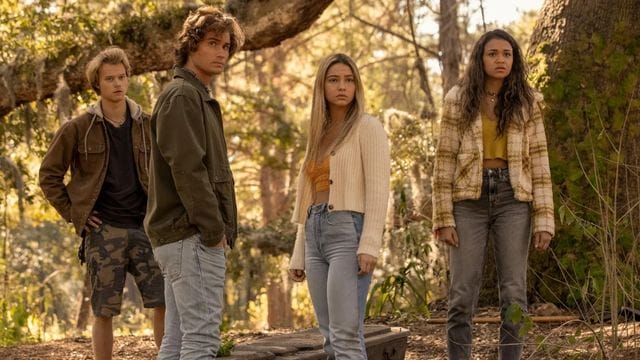 They definitely spend a lot of time together, especially in the first section, though I'm not sure if you'd call that "teaming up." Obviously, Limbrey has shown that she cannot be trusted after killing her half-brother in Season 2. Let's just say that I'm not sure if Limbrey is a true team player, Mitchell remarked.
What Happened in Season 2 of Outer Banks?
Similar to Season 1, Outer Banks Season 2 concluded with the Pogues experiencing a close call with death. The second season of the Netflix series focused a lot of attention on John B., Sarah, JJ, Kiara, and Pope as they searched for and tried to recover the stolen Cross of Santo Domingo.
RELATED:
In the season finale, the crew sneaked onto the Coastal Venture and made an attempt to seize the cross. After a chaotic shootout, they were defeated and fled on a lifeboat. The Pogues celebrated being together and in safety — for the time being — even though they once again left empty-handed.
How to Watch
Netflix has the first two seasons of Outer Banks available for viewing.