They've taken Batman away from two generations of kids. When Batman: The Animated Series first aired in 1991, I thought the voice used for Batman was awesome. The actor, Kevin Conroy, has been inseparable from the role for the past 30 years, as I found out later.
And they always have been and always will be. There won't be any more Batman stories starring Conroy's voice acting. He fought cancer for only a short time, but his publicists confirmed today that the actor has died at age 66.
Conroy was an accomplished actor who had appeared at the Old Globe Theatre in San Diego and the New York Shakespeare Festival. Starring in A Midsummer Night's Dream at the Public Theatre, Eastern Standard on Broadway, Arthur Miller's The Last Yankee, and Hamlet at the 1984 New York Shakespeare Festival, the actor garnered acclaim for each of his performances.
The mid-1980s were particularly fruitful for him as an actor, with recurring roles on Dynasty, Tour of Duty, and Ohara, lengthy stints on the soap operas Search for Tomorrow and Another World, and guest appearances on such shows as Cheers, Murphy Brown, Spenser: For Hire, and Matlock.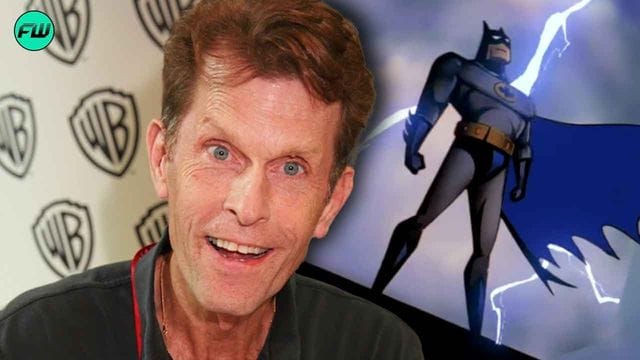 Despite his many successes and recognitions outside of the voice-acting booth, it was his work there that truly made him a legend. Conroy began voicing Bruce Wayne/Batman in a new animated series in 1991. The popularity of his portrayal of Batman made it necessary for Conroy to continue acting as the character long after the cancellation of Batman:
The Animated Series. Conroy was the voice of the DC Animated Universe, lending his talents to a wide range of projects including Superman: The Animated Series, Batman Beyond (in which he voiced an elderly Bruce Wayne), Justice League, and Justice League Unlimited.
RELATED: Adam Zimmer Death:  An Nfl Assistant Coach May Have Passed Out From Drinking Before His Death!
Conroy and co-star Mark Hamill reprised their roles as Batman and the Joker, respectively, in the highly successful and influential Arkham trilogy of video games beginning in 2009. It was ideal to take charge of a more powerful Batman while hearing Conroy's voice echoing through your head.
Intelligently, Rocksteady Games recognized that players they hoped would enjoy their games would connect with protagonists Conroy and Hamill. There's simply no better way to convince skeptical long-time fans that these games deserve their reputation.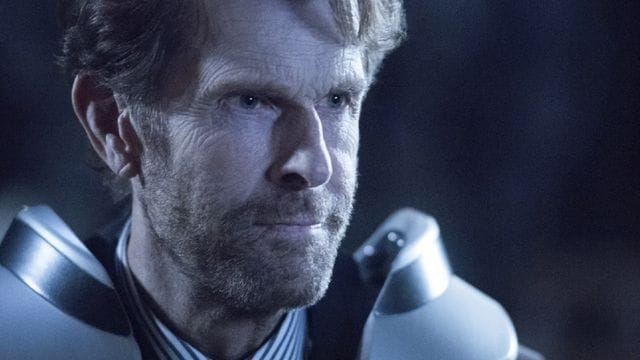 Conroy voiced Batman in over 100 hours of television, 15 films (including the critically acclaimed Batman: Mask of the Phantasm), 15 animated series, and over two dozen video games. For the "Crisis on Infinite Earths" crossover event in the Arrowverse, set to air in 2019–2020, Conroy also played a real-life Bruce Wayne.
About working with Conroy for thirty years and more, Hamill had this to say.
Kevin was an ideal candidate. I loved him like a brother; he was one of my favorite people on the planet. He was genuinely concerned about the welfare of those around him, and his integrity shone through in all that he did. When I was around him, I felt better about life.
RELATED: Sort of Season 2: Has it been renewed or canceled?
For a number of generations, he has been the one and only Batman. It was one of those fairytale endings where everything worked out perfectly and the world was a better place because of it. His timing, nuance, and tone all served as inspiration for my own performance. He was fantastic to work with; our collaboration was productive and mutually enriching. Not having him around would have prevented me from succeeding. He will forever be Batman to me.
Voice director Andrea Romano, who won an Emmy for her work with Conroy and Hamill, chimed in.
"Kevin was more than just an actor I cast and directed; he was a dear friend of mine for 30 years and beyond, and his generosity of spirit was boundless. I will always remember Kevin's generous spirit, infectious laughter, and unadulterated enthusiasm for life.
Paul Dini, writer and producer on Batman: The Animated Series, Batman: Arkham City, and countless others, praised Conroy for his kindness both in and out of the recording studio, where they worked together.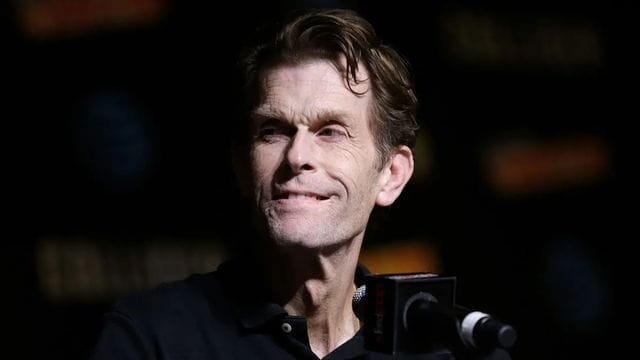 Whether he was giving it his all in the recording studio, providing food for first responders in the aftermath of 9/11, or making sure that every fan who ever waited for him got a moment with their Batman, Kevin always carried a light with him. In every sense of the word, a hero. Irreplaceable. Eternal."
Kevin Conroy's voice is the one we hear when reading any comic book version of the character for young people like me who truly grew to love the entire Batman mythos as a result of those animated adventures. He is a model of how to spread your gift to as many people as you can, not just the best and most ideal version of the character.
RELATED: HBO Max's Love and Death: Has it been released?
All of us aspired to be as heroic, charitable, and cool as Batman. Conroy's performance will always stand in for the ideal Caped Crusader, even though movies tend to get darker and darker because it would be unreal to portray anything else.
Trisha Conroy, Tom Conroy, and Conroy's husband Vaughn C. Williams are Conroy's surviving family members. There will be funeral services.
Nerdist's Senior Editor is Kyle Anderson. His film and television reviews can be found here. Follow him on Letterboxd and Instagram.