After Elon Musk decided to buy Twitter, the focus shifted to Jack Dorsey's net worth, the company's co-founder and former CEO.
Twitter accepted the Tesla and Space X founder's offer to purchase the social network company on Monday, April 25th, for $54.20 per share, or about $44 billion.
On April 14, shortly after becoming one of the company's largest shareholders, Musk made his initial offer to buy the site.
What is Jack Dorsey's estimated net worth for 2022? What you need to know about one of the world's richest people's wealth is provided below.
Early Years
Jack Dorsey was born and raised in St. Louis, Missouri, the son of Tim and Marcia Dorsey. He was born on November 19, 1976. He is of mixed Italian and Irish ancestry.
Dorsey used to be a model on the side when he was younger. When he was 14, he became interested in dispatch routing. Taxicab companies still use some of his open-source dispatch logistics applications.
He spent more than two years at the University of Missouri-Rolla before transferring to New York University in 1997 and dropping out two years later, a semester short of graduation. He founded Twitter while still a student at New York University.
Net Worth of Jack Dorsey
According to Celebrity Net Worth, Jack Dorsey's net worth is $7 billion as of April 2022.
He co-founded Twitter in 2006 and will step down as CEO in November 2021.
While he is best known for his role at the social media site, one of his other businesses accounts for the majority of Jack's wealth. He is said to own approximately 43 million shares of Square, which was renamed Block.
RELATED: Hayden Christensen net worth: How He Has Gained This Much Eminence!
According to the same source, the company's shares are worth approximately $4.5 billion, and Jack reportedly manages approximately $1 billion in cash and other assets.
After Musk's Buyout, How Will His Net Worth Change?
Following Musk's decision to take over Twitter, Jack's net worth is expected to skyrocket.
The former Twitter CEO owns slightly more than 2% of the company's stock and is expected to receive $975 million in cash once the transaction is completed.
According to Celebrity Net Worth, Jack's total earnings from the deal will be around $653 million after paying 13% to California state and 20% to the IRS.
RELATED: Alexis Arquette Networth: How Did Alexis Arquette Die?
When Jack stepped down from Twitter, Forbes reported that he had pledged to donate $1 billion to Covid-19 relief and other causes through gifts of his Square stock.
Jack's Reaction to Musk's Takeover
The former Twitter CEO responded to Musk's takeover by indicating his support for the move.
"The idea and service are all that matters to me, and I will do whatever it takes to protect both," Jack tweeted. Twitter as a company has always been my one and only problem, as well as my greatest regret. Wall Street and the advertising model have owned it. The correct first step is to take it back from Wall Street."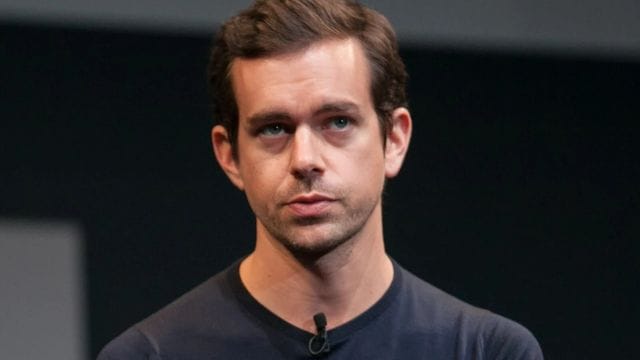 "In principle, I don't believe anyone should own or run Twitter," he continued. It aspires to be a protocol-level public good rather than a company. However, when it comes to the issue of it being a company, Elon is the only solution I believe in. I believe in his mission to spread the light of consciousness."
Elon's goal of creating a platform that is "maximally trusted and broadly inclusive" is the right one. This is also @paraga's goal, and why I chose him. Thank you both for getting the company out of an impossible situation. This is the right path…I believe it with all my heart.

— jack (@jack) April 26, 2022
Private Life
In contrast to his business career, little is known about Jack Dorsey's personal life. However, it is known that he had an on-again, off-again relationship with Kate Greer, a blogger, artist, and fellow entrepreneur. Unfortunately, the two are no longer together.