Ryan Murphy appears to be on a roll right now. With "American Horror Story: NYC," Murphy makes a third appearance on Netflix after "Dahmer" and "The Watcher," both of which broke records for the number of hours watched. Murphy seems to be veering slightly more toward creepy and slightly less toward horror with the 11th season of the larger "American Horror Story" anthology.
The only installment of "American Horror Story" without a trailer was "AHS: NYC." As a substitute, fans were given a number of character posters and teasers, which revealed that some familiar faces would be returning to our screens, including Zachary Quinto ("Star Trek"), Billie Lourd ("Scream Queens"), Denis O'Hare ("Infinite Storm"), Leslie Grossman ("Studio 666"), Patti LuPone ("Hollywood"), and Isaac Powell ("Dear Evan Hansen"). Have viewers lost faith in the "AHS" cult because the show didn't even give us the iconic title sequence until the second episode?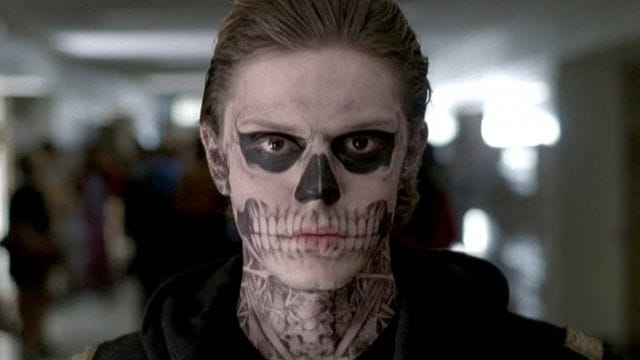 On October 19, Hulu released the first two episodes of "AHS: NYC," and the first few minutes scream "American Horror Story." Within the first five minutes, viewers are treated to large, leather-clad figures and a severed head. It becomes clear right away that the season is focused on 1980s New York City's gay scene. A string of dismembered bodies and unaccounted-for people indicate that someone — or something — is specifically targeting gay men in New York City.
To the dismay of neighborhood reporter Gino (Joe Mantello, "The Watcher"), who is secretly dating closeted cop Patrick (Russell Tovey, "The Sister"), these crimes are typically ignored by the New York Police Department (NYPD), as the targeted community is already stigmatized. At the same time, Hannah (Lourd) finds a mysterious virus affecting the island's deer and unwittingly infecting a number of gay men in New York City on nearby Fire Island.
The viewer realizes the comparison between this silent serial killer and the HIV/AIDS pandemic of the 1980s. It was impossible to miss how the first two episodes of Murphy's new season directly mirrored the struggles of the gay community at that time, what with cops who couldn't care less and a spreading panic within the community.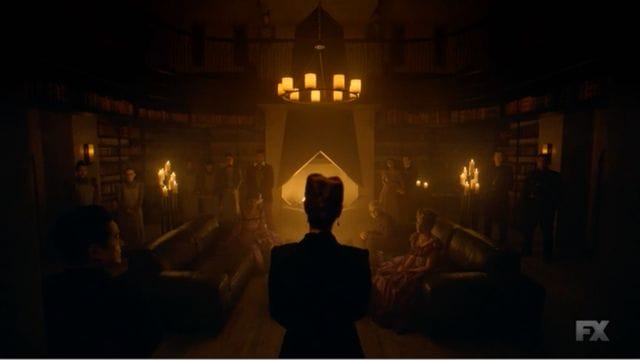 In a crude scene, Gino is apprehended by a person who is likely the murderer. You can tell the police about me, but they won't care, the man decides to let him go. They are unwilling. It will be interesting to see how far Murphy takes these parallels throughout the rest of the season given how strong they are in the first two episodes.
Given that this is "AHS," it's intriguing to see how Murphy crafts the season's "horror." The focus of "AHS: NYC" is on creating suspense and horror through "real" threats, which turns out to be much more effective than previous seasons, especially season 10, which heavily relied on jump scares and other creepy effects.
RELATED: 
Granted, watching Gino get hot needles stuck under his fingernails was undoubtedly reminiscent of darker seasons, but it's obvious that the season's first two episodes are preparing viewers for a highly complex plot. This is almost the polar opposite of previous seasons like "AHS: 1984," which, despite being fantastic to watch, was basically just "Scream" repackaged.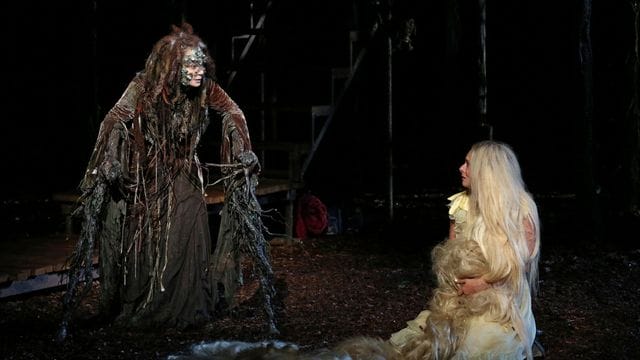 The direction that "American Horror Story" has gone in the past few seasons may have disappointed some viewers. While it's true that some seasons are inherently superior to others (I'm thinking of the disaster that was season 10), Murphy has a knack for attracting devoted "AHS" viewers. By creating a twisted narrative to go along with the blood and gore that we're used to seeing, he keeps the horror genre on its toes. The opening of the first two episodes is a spectacle of horror, but we quickly return to reality and begin to analyze what we just saw — similar to the openings of previous seasons like "AHS: Asylum." From now until November 16, "American Horror Story: NYC" will air two brand-new episodes every Wednesday.