Season 4 of The Crown, which included Emma Corrin in her eagerly anticipated role as a teenage Diana Spencer, the future princess in love, was devoured by fans of the royal family. However, the season ended just as her once-perfect marriage to Prince Charles was beginning to crumble, leaving fans desperate to see what they already know happens next:
the Prince and Princess divorce, and Diana begins a life of independence as a celebrity and humanitarian before tragically dying in a car accident in Paris. The Emmy-winning performances in The Crown make it impossible to resist learning about The Firm's inner workings and the inner dramas of Diana's active existence. The two remaining seasons of the program are also shaping up to be an appropriate send-off for the ground-breaking drama.
When Will the Fifth Season Air?
Season 5 of The Crown premiered on November 9, 2022, according to a Netflix announcement made at its annual fan event.
The production of the show has lasted well over a year. The fifth season of The Crown will begin filming in London in July 2021, according to a Variety article from April 7, 2021. Soon after, the group would begin filming season 5 again "in a couple hours" following the 2021 Emmy Awards, according to showrunner Peter Morgan.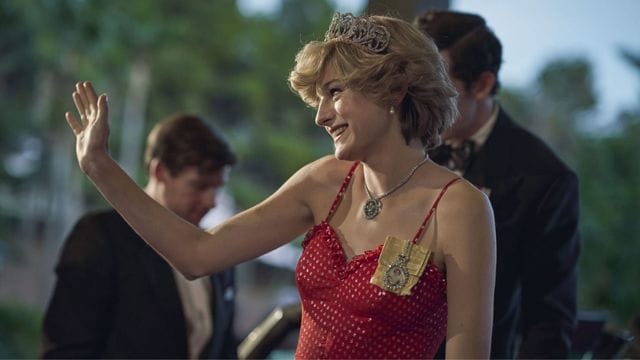 After Queen Elizabeth II's passing in early September 2022, production was halted. The Crown is a love letter to her, and I have nothing to offer at this time other than quiet and respect, Morgan said to Deadline. We'll probably cease filming out of respect as well.
How Many Seasons Total Will There Be?
Ted Sarandos, the head of content at Netflix, acknowledged in November 2016 that Morgan's original pitch for the program called for six seasons. According to The Hollywood Reporter, Sarandos stated, "The goal is to do this across six decades, in six seasons presumably, and make the complete show over eight to ten years."
However, Deadline announced at the end of January 2020 that the fifth season of the show would be its final one. In a statement, Morgan stated, "At first, I had envisioned The Crown running for six seasons, but now that we have started work on the tales for season 5, it has become clear to me that this is the ideal time and place to finish." "I appreciate Netflix and Sony's support in this decision," she said.
RELATED: 
In July 2020, the decision was changed once more. The sixth season of the sitcom would be returning, according to Morgan, according to Deadline. As we began to talk about the plots for Series 5, it quickly became apparent that, in order to do the richness and complexity of the store credit, we needed to return to the original idea and complete six seasons, according to Morgan. To be clear, Series 6 won't move us any closer to the present; instead, it will just make it possible for us to go into more depth about the same time period.
This implies that The Crown will pass on some significant content chances for the program. Prince Harry and Meghan Markle's announcement that they would leave their senior royal positions in early 2020 caused a stir inside the monarchy. Following inquiries concerning his connections to Jeffrey Epstein, Prince Andrew was obliged to resign from his own royal obligations in November 2019. It seemed unlikely that The Crown will go in-depth on either scandal.
Who Will Succeed Queen Elizabeth Ii as Monarch?
Imelda Staunton, a former Harry Potter actress, will play Queen Elizabeth II. Because the sixth season was canceled, Oscar candidate Staunton would have only one episode to make an impression, but now she'll have two, just like the queens before her. Staunton's casting rumors first surfaced in November 2019, shortly after the third season aired. In late January 2020, Deadline confirmed the news.
"I'm incredibly happy to confirm Imelda Staunton as Her Majesty the Queen for the fifth and final season of The Crown, ushering the program into the twenty-first century," showrunner and creator Peter Morgan said in a statement. "Imelda is a fantastic talent who will become an excellent successor to Claire Foy and Olivia Colman."
Staunton also tweeted about her casting, saying, "I have adored watching The Crown from the beginning." As an actor, I was delighted to see how Claire Foy and Olivia Colman each offered something fresh and distinct to Peter Morgan's scripts. I am truly delighted to be part of such an extraordinary creative team and to see The Crown through to its end."
Staunton discussed the difficulties of playing Queen Elizabeth in a recent appearance with the BBC radio show Woman's Hour. "I suppose my extra obstacle as if I needed it, is that I'm now performing the queen that we're a little more familiar with," she explained to Variety host Emma Barnett. "With Claire Foy, it was nearly history, and now I'm playing someone who people might say,' she doesn't do that,' she's not like that,' and that's my personal bête noire."
Staunton was on set as the royal when she learned of her death in September. She told Entertainment Weekly, "That was pretty terrible." Production was briefly halted to show respect for the Queen.
Who Will Assume the Roles of Princess Diana and Prince Charles?
Season 5 of The Crown will also see the introduction of a new Princess Diana, after Corrin's one-season portrayal of the headline-making princess. According to Twitter, Elizabeth Debicki (The Night Manager, The Great Gatsby) will play the part in seasons 5 and 6. "Princess Diana's spirit, words, and acts live on in the hearts of so many," Debicki said in a statement released on Twitter by The Crown. "It is a great privilege and honor to be a part of this masterful series, which has had me enthralled since Episode One."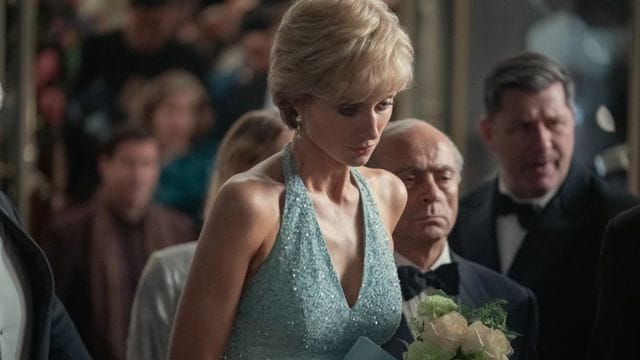 In terms of Diana's plot in season 5, costume designer Amy Roberts told ELLE.com that information from the character's season 4 clothes can be gained. In the last episode, Diana joins the family Christmas photo in Balmoral wearing a "killer outfit," which is "a time when she starts putting on armor." That is exactly what she does in the next season. This is the first time she thinks to herself, 'Well, I'm going to battle you lot.' 'I'm going to make it.'"
Meanwhile, The Wire and The Affair star Dominic West has been cast as Prince Charles in Season 5 of The Crown, which will premiere in October 2020, according to The Hollywood Reporter. In April 2021, Variety confirmed the news. The British actor would succeed Josh O'Connor, who played Prince Charles in seasons 3 and 4.