Not only in real life, but also in a lot of video games, Halloween is coming up soon. One of these games is ARK: Survival Evolved, and this year's Halloween event is called Fear Evolved 6. Read on if you want to learn more about Fear Evolved 6, the Ark Survival Halloween Event 2022, including when it will come out and what you can get from it.
When is the Ark Survival Evolved Halloween Event Fear Evolved?
Fear Evolved 6, ARK: Survival Evolved's Halloween event for 2022, will start on Wednesday, October 19, 2022. Then, until November 2, 2022, it will last for two weeks. You can start this event by hand by typing -ActiveEvent=FearEvolved into the server arg parameter. Now, let's see what will happen because of this event.
Six Chibis and Skins From Ark Fear Evolved
You will get the following higher event rates during the Fear Evolved 6 event: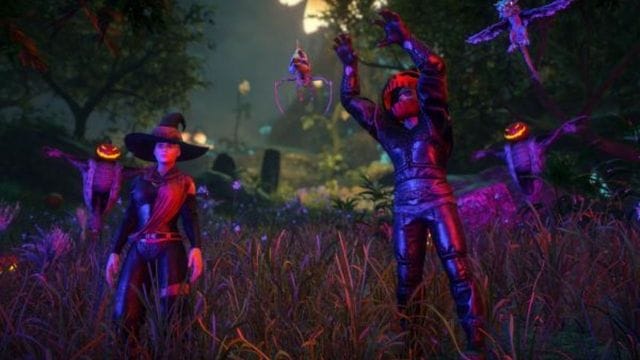 Official Servers – 3x XP, Harvesting, Taming, and Breeding, 1.5x Hexagon Bonus.
Small Tribe Servers – 4.5x XP, 4.5x Harvesting, 4.5x Taming, and 4x Breeding, 1.5x Hexagon Bonus.
ARKPocalypse – 5x XP, 5x Harvesting, 5x Taming, and 5x Breeding, 1.5x Hexagon Bonus.
Conquest – 4.5x XP, 4.5x Harvesting, 4.5x Taming, and 4x Breeding, 1.5x Hexagon Bonus.
As well as these Spooky Encounters:
DodoRex (Untamable Boss)
DodoWyvern (Untamable Boss)
Zomdodo
Zombie Fire Wyvern (claimable & persist after Fear Evolved)
Zombie Lightning Wyvern (claimable & persist after Fear Evolved)
Zombie Poison Wyvern (claimable & persist after Fear Evolved)
Skeletal Giganotosaurus
Skeletal Quetzal
Skeletal Jerboa
Bone Fire Wyvern
Skeletal Bronto
Skeletal Stego
Skeletal Trike
Skeletal Raptor
Skeletal Rex
Skeletal Carnotaurus
Ghost Reaper (Surface reapers)
Ghost Bulbdog
Ghost Rex
Ghost Basilisk
Ghost Snow Owl
Ghost Mantis
Ghost Direwolf
Brand-new Event Chibis:
Desmodus
Vulture
Anglerfish
Araneo
Spooky Bulldog
Event Ghost Skins:
Reaper
Bulldog
Rex
Basilisk
Snow Owl
Mantis
Direwolf
And Event Skins:
Strawman costume
Skeleton costume
Skelly Print Shirt
Tentacle Print Shirt
ZombDodo Print Shirt
Zombie Wyvern Print Shirt
Reaper Swimsuit Skin
Jack-O-Lantern Swimsuit Skin
Pumpkin Helmet Skin
Headless Costume Skin
Hockey Mask Skin
Araneo Swimsuit Skins
Onyc Swimsuit Skins
Vampire Dodo Swimsuit Skins
Release Date for Fortnitemares Event for Halloween 2022
On Tuesday, October 18th, 2022, the Fortnite Halloween Event 2022, renamed Fortnitemares, is set to begin. The Fortnitemares will probably start in the game as soon as the downtime is complete because there will be server maintenance that day. The event is scheduled to start at 6 AM PDT, 9 AM ET, and 2 PM BST.
Since the event's creator, Epic Games, hasn't given us much information about it, we still don't know a lot about it. Nothing official, at least not yet. There are several leaks, but you should always consider them to be speculative. Even while the leaks in issue are from reputable sources with a solid track record for the accuracy of their conclusions, there is always a potential that they will turn out to be wholly untrue or deceptive.
RELATED: 
HYPEX, a well-known Fortnite leaker on Twitter, has posted a number of photographs that appear to be from the upcoming Fortnitemares event. Of these, the most intriguing depicts an upright scythe in front of a full moon on a gloomy night. a perfect fit for Halloween.
Additionally, there are reports circulating that one of the new skins that will be offered as part of these Fortnitemares is none other than Freddy Kruger, one of the most well-known horror icons of all time. Whatever the case, we will soon learn whether this is true or not.