Michael B. Jordan will make a comeback in Creed III as the title fighter Adonis Creed, the son of Apollo Creed, who was murdered by Ivan Drago in Rocky IV. Rocky Balboa helped Creed train, and in the first spin-off movie, which was released in 2015, Creed won the heavyweight championship. The next movie, the first in the series to not include Rocky Balboa, will find Creed facing off against a brand-new foe. Michael B. Jordan, the principal actor in the movie, makes his directorial debut as well.
When Will Creed 3 Be Released?
On March 3, 2023, Creed III is scheduled for release in theatres. From being released in November 2022, the movie was postponed.
The director and star of this movie will be one and the same, just like the original Rocky. In addition to playing the lead role, Jordan will also be directing his first feature film.
What's the Plot of Creed III?
Adonis Creed is at the peak of his game in Creed III after winning the world championship and successfully defending it in the first movie. Creed's professional and personal life is flourishing, but when a former classmate and another boxer show up, the rivalry between the two intensifies and spills over into their personal lives.
RELATED:
The movie will follow Creed as he juggles his training to face Anderson Dame and defend his title with his desire to spend more time with his family and be a better parent.
Who Plays What Role in Creed III?
In the Rocky and Creed movies, Jonathan Majors will play the lead role of Anderson Dame. In the film, Dame will be Creed's major adversary and a former buddy; it seems that the two have a troubled past.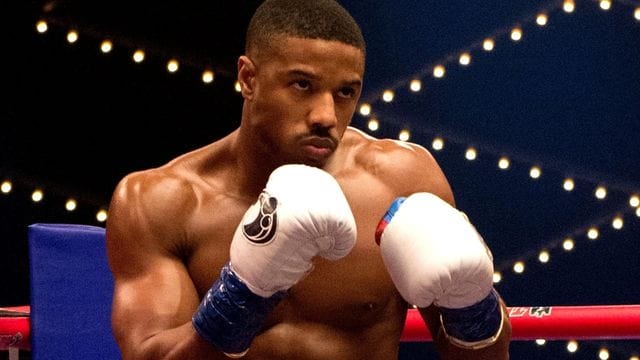 Majors has previously appeared in the Spike Lee films Da 5 Bloods, about the Vietnam War, The Last Black Man in San Francisco, and The Harder They Fall, a western. He has appeared on television in the movies Loki and Lovecraft Country. Other actors in the cast include:
Michael B. Jordan as Adonis Creed
Tessa Thompson as Bianca Taylor
Phylicia Rashad as Mary Anne Creed
Wood Harris as Tony "Little Duke" Evers
Florian Munteanu as Viktor Drago
Has Creed 3 Been Leaked at All?
No information about the movie has leaked, and no official synopsis has been made public. However, Stallone, who is still a producer on the movie, said in an interview with Metro that "It takes it in a different path. I'll keep pounding them and wish them luck!
There is a lot to look forward to with this critically acclaimed sports drama series that pulls no punches with the next Creed movie still a few months away.