Each Dancing with the Stars season 31 elimination becomes more challenging as we get to know the famous contestants. We are five weeks in at the time of writing! Who is still competing in Dancing with the Stars 2022? Let's go over the remaining contestants, whether you've been following the season or not. Please keep in mind that there will be spoilers ahead!
Every concern we had regarding the upcoming season of DWTS has been alleviated, in my opinion. The addition of Alfonso Ribeiro as a co-host was an excellent pick, and the series' relocation to the Disney+ streaming platform was a brilliant one. We didn't think it was a good idea at first, anticipating the end of the long-running series, but it has really worked out! In the foreseeable future, I anticipate Disney+ subscribers seeing much more live content.
Fans were similarly suspicious about this season's celebrity contestants. But I've truly enjoyed watching each squad develop. Selma and Sasha are incredible, and Selma is a true inspiration.
RELATED:
Charli, a TikTok celebrity, has some major skills! My particular favorites, however, are Joseph and Daniella. This season, who are you rooting for? Have they already been removed? Let's take a look at the remaining season 31 Dancing with the Stars participants.
Is Gabby Still a Contestant on Dancing With the Stars?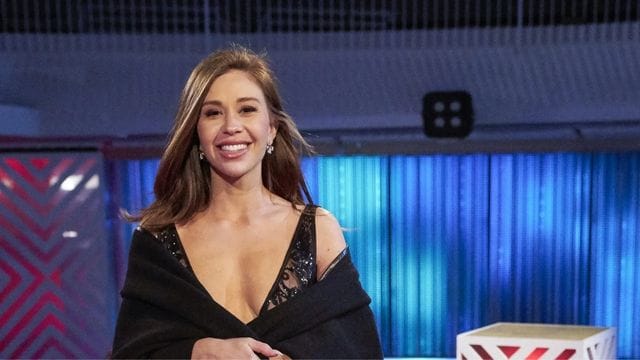 Gabby Windey and her dance pro partner Val Chmerkovskiy are still competing. Gabby is most well-known for her appearance on The Bachelorette. So far, their lowest score is 28, and their highest is 36. The Bachelorette star has proven to be a quick study.
Is Charli Still on Dancing With the Stars?
TikTok star Charli D'Amelio is still on DWTS and is one of the top dancers this season. Charli and her partner Mark Ballas continue to wow the judges every week. The pair even scored the first ten goals of the season.
Is Wayne Still a Contestant on Dancing With the Stars?
Wayne Brady, the comedian, can truly do it all! This dynamic team is the essence of progress, as they score higher and higher each week with dance partner Witney Carson.
Is Trevor Still a Contestant on Dancing With the Stars?
Trevor Donovan is a talented actor, model, and, eventually, dancer. We're not certain! Trevor and partner Emma Slater's best score this season has been a 30, which isn't bad, but this was in their second week. Their most recent scores are 27 and 28. Let's keep our fingers crossed for this duo.
Is Daniel Still a Contestant on Dancing With the Stars?
We enjoy seeing Daniel and Britt dominate the dance floor. Because he was born deaf, actor Daniel Durant works harder than the other teams, something you wouldn't know by watching him dance.
Is Shangela Still on Dancing With the Stars?
No one brings as much glitz to the stage as Shangela from RuPaul's Drag Race. The drag queen sensation always looks stunning on stage with dance partner Gleb Savchenko.
Is Selma still on Dancing with the Stars?
Selma Blair is one of the two celebrity participants I'm rooting for this season, so I'm delighted they're still in the hunt since it's too early in the season for them to be eliminated. Sasha Farber is Selma's professional dancing partner, and I like their chemistry.
Is Heidi Still on Dancing With the Stars?
This reality personality, best known as Charli's mother, has proven to know a thing or two about dance. It also helps that dance partner Artem Chigvintsev is an excellent trainer.
Joseph is Still Competing on Dancing With the Stars.
Joseph and Daniella are my favorite couple after Selma and Sasha! Even if they haven't gotten the best reviews, I can clearly see their potential.
Are Jason Lewis and the Stars Still Competing?
A sad no. The first to leave were Jason Lewis and his dancing partner Peta Murgatroyd. Seeing the first eliminated team is never fun. Who likes to be the first one out, after all? Yet somebody had to leave!
Are Teresa Giudice and the Stars Still Competing?
Pasha, a Real Housewives dance partner, had a difficult beginning and couldn't even make it to week three. They were dismissed in the second week.
Cheryl Ladd: Does She Still Compete on Dancing With the Stars?
That's a no, of course. The third eliminated pair was the Charlie's Angels actor and her partner in the dance, Louis van Amstel.
Sam Champion is Still a Contestant on Dancing With the Stars.
The endearing Good Morning America meteorologist spent a brief amount of time with Cheryl Burke on the DWTS. This season's fourth departure was the pair.