Shows based on video games haven't traditionally been popular with broad viewers, but the League of Legends animated spin-off Arcane couldn't have made a better premiere. The animation felt like paintings come to life, and the script hit every mark for what an adaption should be. With the show already having a massive fan base, interest in Arcane: Season 2 appears to be out of control.
However, you'll be relieved to know that Arcane: Season 2 is already in the works. The official Twitter account of the show indicated that development on the sequel is begun about two weeks after it initially aired on Netflix in November 2021. As a result, here's a rundown of all you need to know about it.
When Will Arcane: Season 2 Be Released?
Unfortunately, the release date for Arcane: Season 2 has not been disclosed by Fortiche Productions or Netflix. The second season is expected to premiere in 2023 or 2024, however, this time they have stated that the sequel won't take them another six years to develop.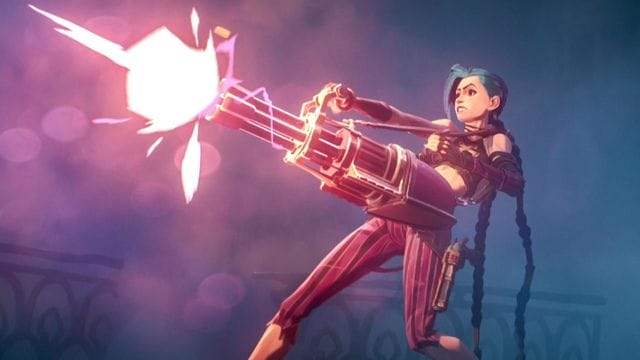 Yes, it took Fortiche six years to make Arcane: Season 1, partly because of the specific animation choice and the fact that video game adaptations are generally a dangerous bet. The studio now has a lot of support, so perhaps they can surprise the audience sooner rather than later.
What's the Story in Arcane: Season 2? 
The show did a fantastic job of introducing you to the world of Arcane in its first three episodes, and as the plot went on, it intensified every aspect of the family conflict between Jinx and Vi.
RELATED:
Jinx fired a rocket launcher at the Piltover Council in the cliffhanger finale, unaware that Zaun was about to achieve the long-awaited independence. Arcane: Season 2's potential is made interesting by the conclusion.
Jinx may be saddened by what she did to everyone and decide to change for the better, or she may choose to remain Jinx. Since this is a completely original plot, it's difficult to tell where the program will go next, so we think we'll have to wait a little longer.
Where Will Season 2 of Arcane Air Be?
Arcane: The first season is now the only one that is solely available to stream on Netflix. It seems like Arcane: Season 2 will be released in the same way, yet it doesn't mean that it will never be available on other platforms.
It's no secret that Arcane's debut caught us off guard, and now that planning for a sequel has begun, it will be intriguing to see if it can repeat its success.
Arcane: Season 2 is Being Produced by Which Studio?
Most people are expecting Fortiche reprises his role because animation is one of the main reasons for its success, and fortunately, this is the case. Arcane: Season 2 is in capable hands as far as visual quality is concerned.
Expect a gritty new season, along with Fortiche's gorgeous artwork and the continued assistance of the franchise's parent firm Riot Games in directing the narrative.