With patch 2.5 and Terror Zones, Diablo 2 Resurrected's (D2R) second ladder season is now available. When will the next D2R ladder reset take place, and what time and date will it start exactly?
For aspiring Nelphalem to mark their calendars, this article provides all the information competitive players require on the upcoming Diablo 2 Resurrected ladder reset and the Season 3 release date and time.
Next Ladder Reset in Diablo 2 Resurrected (D2r)
Because Blizzard first tried to polish the Terror Zones unleashed with the 2.5 updates, the Season 2 ladder reset for Diablo 2 Resurrected happened later than intended (6th October 2022).
RELATED: Big Sky Season 3 Debut Date, Channel, and Live Stream Information!
So when is the next Resurrected Ladder Reset for Diablo 2? The precise Ladder Reset date for D2R cannot yet be determined because it is too early.
Let's examine the past PTR schedule, patch release dates, and following Ladder Reset dates.
2nd March 2022 – Patch 2.4 PTR Ladder testing starts.
9th March 2022 – Patch 2.4 PTR Ladder testing ends.
14th April 2022 – Patch 2.4 releases.
28th April 2022 – D2R Ladder Season 1 released.
25th August 2022 – Patch 2.5 PTR testing starts.
19th September 2022 – Patch 2.5 PTR testing ends.
22nd September 2022 – Patch 2.5 gets released.
6th October 2022 – D2R's first ladder reset occurs, and season 2 starts.
Diablo 2's original Ladder Resets lasted six months. The first ladder reset in Diablo 2 Resurrected happened about five months and one week after Season 1 was released.
RELATED:  Noblesse Season 2 Release Date: How Many Seasons Does This Television Show Have?
However, it is important to note that Blizzard did delay the start of the new season owing to further development on Terror Zones.
The goal is to have around four months between D2R Ladder Resets. This suggests that the next reset could occur in mid-January 2023. We know that there will be a PTR for around two weeks to test out the patch 2.6 content, followed by the release of the upgrade and the ladder reset two weeks afterward.
What Are the Different Types of D2r Ladders?
For those unfamiliar with the Ladder experience in Diablo titles, it is a competitive affair in which players compete on the leaderboards each season, beginning with new characters.
Players race to the top of a new Season's scoreboard after each D2R Ladder reset, leveling up through Normal, Nightmare, Hell, and Terror Zones to see who can reach level 99 the fastest. They also get to enjoy ladder-exclusive features that are added with each season.
In Diablo 2 Resurrected, there are four Ladder kinds, each with its own leaderboard.
D2R Classic Ladder: Begin at level 1 and progress through the first four Diablo 2 Acts.
D2R Hardcore Classic Ladder: The same as Classic, except that if you die, your character is lost and you must start over.
D2R Expansion Ladder: Begin at level 1 and progress through all five acts, including Act V of the Lord of Destruction expansion.
RELATED: Arifureta Season 2 Release Date: Where to Watch Season 2 of This Series?
D2R Expansion Hardcore Ladder: Similar to Expansion Ladder, but if you die, your character is gone, and you must create a new one to play again.
Doesn't that seem exciting? But when is the next Diablo 2 Resurrected Ladder Season going to start?
D2r Ladder Season 3 Start Date & Time
Diablo 2 Resurrected's Ladder Season 3 is expected to begin in mid-January 2023, but no specific date has been set.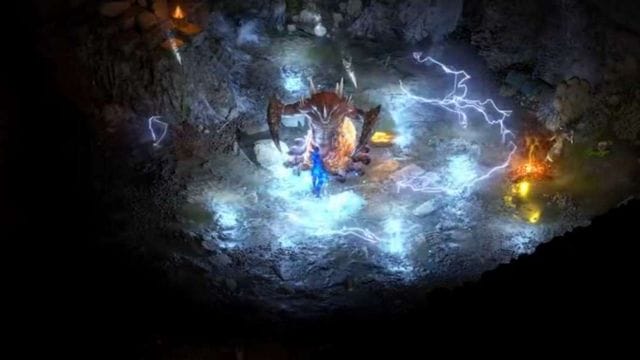 If Blizzard maintains the same release schedule, we will have the precise D2R Ladder Season 3 start time to share for each area.
Europe – 02:00 CEST
Asia – 09:00 KST
North America – 17:00 PDT
As further information about the Diablo 2 Resurrected Season 3 Ladder reset, start time, and date becomes available, we will attempt to update this article.