Lead actor Alan Ritchson shared a video on his Instagram page to share the news.
Reacher, an Amazon Prime Video series, started filming its second season on Friday. Alan Ritchson, the main character, revealed the information in a video posted on his Instagram account.
The character of Jack Reacher (played by Ritchson) is a U.S. Army veteran who investigates suspicious activities that frequently put his life in danger. Reacher is based on the Jack Reacher book series by Lee Child.
View this post on Instagram
The Killing Floor, the first Jack Reacher book, served as the inspiration for the first season of the series, which was produced by Nick Santora. The public responded favorably to the series when it made its debut earlier this year.
Malcolm Goodwin, Willa Fitzgerald, Chris Webster, Bruce McGill, and Maria Sten are the series' main actors. According to reports, Shaun Sipos, Domenick Lombardozzi, Luke Bilyk, Dean McKenzie, Edsson Morales, Andres Collantes, Shannon Kook-Chun, Ty Victor Olsson, Josh Blacker, and Al Sapienza are among the recruits who will join Serinda Swan, Ferdinand Kingsley, and Rory Cochrane.
RELATED: Say I Love You Season 2 Release Date: is Season 3 Going to Be Released or Canceled? 
Reacher is a product of the studios Paramount Television Studios, Skydance Television, and Amazon Studios. The upcoming season has not yet received an official release date.
Shaun Sipos, From "Outer Range," Joins "Reacher" Season 2
Shaun Sipos is continuing with Prime Video and has officially joined Reacher after wrapping up a run in this year's sci-fi drama Outer Range. According to Deadline, he will co-star in the series Season 2 as a lead actor with Alan Ritchson.
Sipos, who was born in Canada, will portray David O'Donnell. Reacher tells the tale of veteran military police detective Jack Reacher (Ritchson), who has returned to civilian life. Reacher considers O'Donnell, played by Sipos, to be a brother because they both served in the Army's special investigations unit together. The books in the series, written by British novelist Jim Grant, who writes under the pen name Lee Child, are a series of criminal thrillers.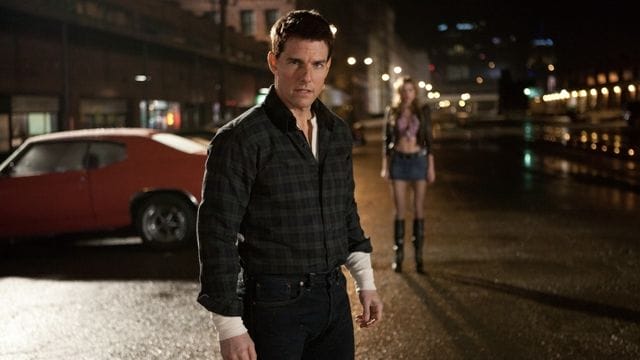 Sipos has appeared in a variety of other television shows and movies in addition to Reacher and Outer Range, such as The Sandman, Melrose Place, Krypton, Final Destination 2, The Texas Chainsaw Massacre 3D, and others. Inbar Lava and Ray Panthaki are his co-stars in the feature film Black Diamond, which he is also currently filming.
While the first book in Child's series served as the basis for Season 1, Ritchson said in an Instagram post that Book Eleven: Bad Luck and Trouble, the second book in the series, will serve as the basis for Season 2. The only book in the series where David O'Donnell appears is the one in which he plays a major role.
RELATED: News on the Stimulus Check: Growing Concerns About Its Taxability
This clarifies Sipos' one-season contract, which suggests that he might not play in subsequent seasons. A quotation from the book Bad Luck and Trouble that Ritchson posted on Instagram offers some hints about the significance of his role. According to the quotation, O'Donnell reached into his pocket and pulled out a pair of brass knuckles. technically, ceramic knuckles.
Season 1 follows Jack Reacher after his arrest for murder in the series, which is based on the Child's first book Killing Floor. When he is set free, he joins forces with Willa Fitzgerald's Roscoe Conklin and Malcolm Goodwin's Oscar Finlay to look into a massive conspiracy involving shady dealings between politicians, businessmen, and police officers. Season 2 will be a season of retribution, on the other hand. The season will center on Reacher's search for information and desire for retribution as friends from his former military unit start showing up dead.
RELATED: Somos Season 2 Netflix: Updates on the Release Date, Cast, and Synopsis, as Well as Other News!
Prime Video has Reacher accessible for streaming. Fitzgerald, Kristin Kreuk, Goodwin, Maria Sten, and more actors are included in the cast. Season 2 will start filming this fall and is scheduled to premiere in 2023.