David Tennant told the BBC that his comeback to Doctor Who wasn't planned. The Scotsman will repeat his role as the titular character for three specials in 2023 before Ncuti Gatwa, a fellow Scot, replaces Jodie Whittaker in 2024.
Tennant, who left the show in 2010 before returning for the 50th anniversary special in 2013, said he was inspired to return when he, Catherine Tate, and former Doctor Who showrunner Russell T. Davies took part in Doctor Who: Lockdown!, in which they rewatched episodes of the long-running sci-fi series to pass the time when they couldn't leave their homes.
He told the BBC, "It happened by accident." "Everything started with lockdown watch-alongs. At a given time and day, everyone would watch an episode and tweet along. My wife helped me tweet.
Tennant said Tate, who played the Tenth Doctor's assistant Donna, suggested they rejoin onscreen. Tate's final appearance was in 2010.
Tennant: "We were texting." "Catherine asked if they could do it again. Russell suggested a one-off, saying, "Maybe they'd let us." We said, "That'd be funny," and then everyone was silent. Russell told us he was taking over the show again and would we play for him. I don't know if we gave him the idea to bring back Doctor Who, but we couldn't let the kids have all the pleasure."
Tennant called Gatwa's casting 'excellent' "He's a great, lovely man, and he's talented," he remarked. "He's scary-talented. I'm excited for every Doctor Who fan, including myself.
The three Tennant specials will air in 2023, Doctor Who's 60th anniversary.
David Tennant is Envious of New Doctor Who Star Ncuti Gatwa!
David Tennant, a former Doctor Who actor, admits that he is "a little bit jealous" of Ncuti Gatwa, the next doctor, who is "beginning on this amazing path."
Tennant, who portrayed the Doctor from 2005 to 2010, continues, "Ncuti is amazing." He is a wonderful, wonderful man who is full of beans and extraordinarily gifted. He has frightening talent, I mean.
RELATED: It is Confirmed That Velma Will Be a Lesbian in the Upcoming Scooby-doo Film!
I include myself in the group of Doctor Who fans who are excited about what is to come.
Tennant himself would be revisiting the role as part of the show's 60th-anniversary festivities next year, the BBC revealed in May. He will be reunited with Catherine Tate, who played his companion Donna Noble, despite the fact that details are being kept under wraps.
And Tennant is now explaining to the BBC how the reunion happened. He admits that "it all kind of happened by accident." And despite how bizarre that may sound, Covid was crucial.
He participated in Doctor Who: Lockdown!, a global series of online "watch-alongs" of earlier episodes created to pass the time during the pandemic, "when everyone was trapped in their house," along with Tate and Russell T Davies, who oversaw the popular sci-fi series from 2005 to 2009.
"That's where it all started," Tennant says.
"At a set time and day, everyone would hit play on a specific episode, and some of the persons engaged in those episodes would tweet along."
"I don't tweet," he laughs, "but my wife helped me."
Following that, they "were simply having a text exchange and Catherine said, 'wouldn't it be wonderful to do it again?'"
"Russell replied, 'We could do a one-off, maybe they'd let us,'" he continues.
"We thought, 'yes, that'd be a laugh,' and then everything went quiet."
Last year, though, Davies announced his return as showrunner for Doctor Who. Tennant and Tate also received an unexpected offer.
"Suddenly, Russell informed us that he was resuming control of the performance and that he would be entirely in command, and would we come and play a little bit for him?" Tennant says
RELATED: When Will Starz Broadcast Power Book Iii: Raising Kanan Season 2 Episode 8? Explored Details!
"I'm not sure if we gave him the idea to bring Doctor Who back, but if he's doing it, we can't let these young people have all the pleasure."
Tennant is returning to the stage for the first time in five years before he returns to Doctor Who.
He'll be in CP Taylor's play Good next month, about a fine, respectable German professor who has a Jewish closest friend who becomes a high-ranking Nazi.
"When you look back at historical events like what happened in Germany in the 1930s, yes, there were some monsters, but it was largely a nation full of people who were as complex, varied, and broadly decent as most of us," Tennant adds. "What exactly happened?"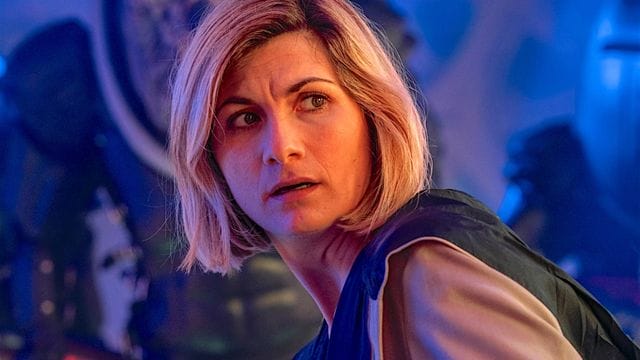 The play was initially presented in 1981, and in a 2011 production at Manchester's Royal Exchange, the Guardian's Lyn Gardner noted "the fatal absence of dramatic suspense in a performance in which quite a good man slides under with no struggle at all."
Tennant, on the other hand, claims that Goodwill pose difficult issues to the audience since "it sort of plonks you in the middle of this dreadful setting and makes you wonder how you would cope yourself."
"Everyone wants to believe they are the authentic, ethical crusading type of person. One is afraid of being the one who lets things slip by. "For example, we are on the verge of a severe climate emergency; what am I doing about it?"
RELATED: Bill Belichick Net Worth: How Many Super Bowl Rings Does He Have in Total?
The award-winning director Dominic Cooke says he was struck by how timeless the issues of the play remain while presenting it.
"What this piece does is it allows you to relate with this kind of decent, witty, lovely person and watch him make concessions," he explains. "We all want to believe that when something bad happens, we will be the ones to rise up and say no."
"However, the truth is that relatively few of us do."
Good runs from October 5 to December 24 at London's Harold Pinter Theatre.