Chennai Super Kings, who chose Punjab Kings to bat first, won the toss. Here are the PBKS VS CSK match highlights:
Deepak Chahar started them off well, dismissing Mayank Agarwal for a duck, a direct hit from Jadeja ran KL Rahul out, and Chahar then dismissed Chris Gayle, Nicholas Pooran, and Deepak Hooda, reducing Punjab Kings to 26/5. Punjab Kings crossed the 100-run mark thanks to Shahrukh Khan's 47-run knock, and they eventually finished on 106/8 in 20 overs.
In response, Chennai Super Kings got off to a shaky start, with opener Ruturaj Gaikwad being dismissed for 5 runs off 16 balls. Faf du Plessis and Moeen Ali countered, and their partnership kept their team in the game. Chennai Super Kings lost a few wickets in the end, but it wasn't enough for Punjab, and in the 16th over, Sam Curran hit the winning run, and Chennai Super Kings won by 6 wickets.
Important PBKS VS CSK Match Highlights
Deepak Chahal was the man of the match. He said Mayank's wicket was probably my favorite. You should pitch it close to the center and then move to the top of the off-speed zone. I wanted Jadeja to be there when Ruturaj caught the ball because he's the only fielder who can handle the tough ones. Hopefully, I'll be able to deliver in a few more games. If I don't take wickets, my strategy as a bowler is to bowl dots.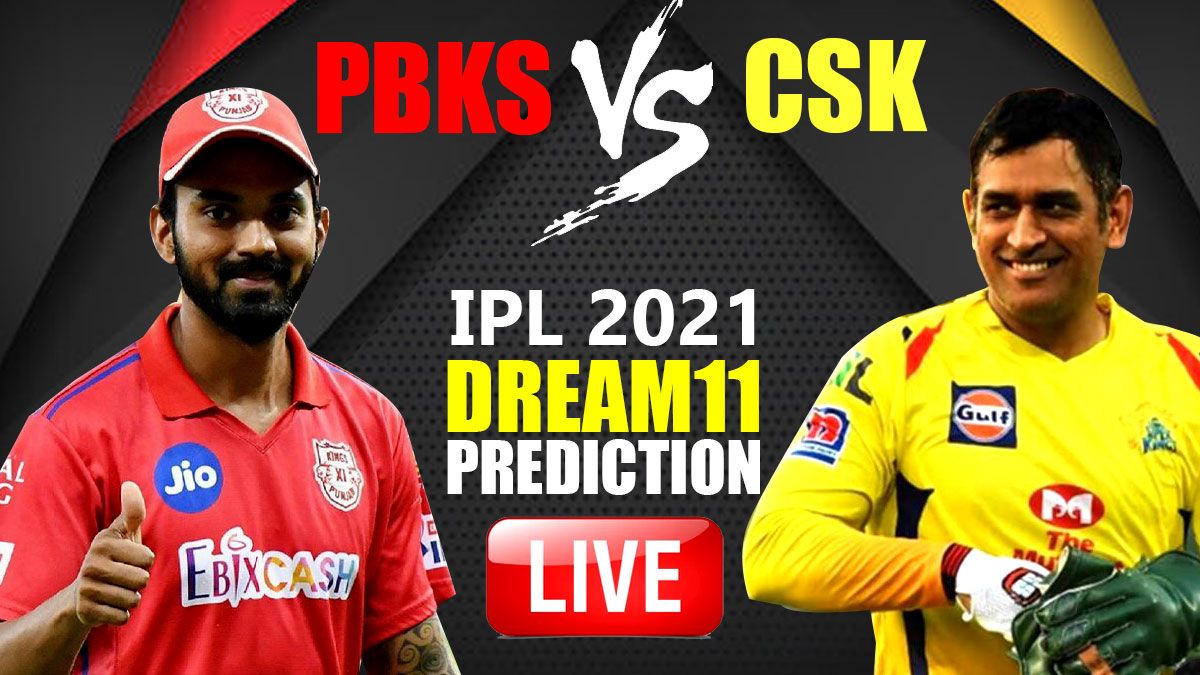 MS Dhoni said that it makes me feel old (On his 200th appearance for CSK). It's been a fascinating experience so far. It began in 2008 when we performed in South Africa, Dubai, and the United States. We never imagined that Mumbai would become our home. The last time we were pleased with the Chennai wicket was in 2011. There was spin before that, but it also aided fast bowlers. We found it a little difficult to adapt to the new wicket after it was re-laid. This is a good wicket; there was no dew, so the ball swung freely. The ball continued to do off the seam after the first 6-7 deliveries, despite the lack of swing.
Moeen Ali quoted, obviously disappointed with the outcome after the previous game, but we had a fantastic finish tonight. I was told to just have fun, and I'm really enjoying the atmosphere and my position in the team. I love batting in the top three positions. It's a once-in-a-lifetime opportunity to make an impression. I was simply attempting to perfect my timing and drive the ball into the gaps. I'm not a big hitter; instead, I try to time my swings. It was a fantastic bowling effort from the boys, who put us in front of the game right away, and it's always good to get a wicket.
More on PBKS VS CSK Match Highlights
CSK 102/4 in 15 overs: the short ball eventually undone Raina. Plays at a ball that flies over his head and ends up edging it behind the stumps to a leaping Rahul. What's going on? On the next delivery, Rayudu catches a golden duck. Pooran at cover point executes a bizarre shot as catching practice. Shami scores a hat-trick. It's a yorker, but Curran has safely snatched it.
In their first match, Punjab Kings survived a scare from Rajasthan Royals captain Sanju Samson, who hit a century, as they held on to win by a slender margin of four runs despite having put up 221.
CSK's team has far too many senior cricketers. Aside from that, many of the players, including captain MS Dhoni, have played little cricket recently.