Dera Sacha Sauda volunteers had viral the trend worldwide with hashtags #FastForNation or #Fasting For Humanity is on the top list of Twitter. We can find out the hashtags as it is self-defining by each word in it, which means fast for the country people.
What is precisely this #FastForNation is?
What is the actual need for fast for country across all states, and why is it getting organized?
The news move around the country like fire after the Chief of Dera Sacha Sauda write a letter addressing his mother and millions of followers. As mentioned in Saint Dr. Gurmeet Ram Rahim Singh Ji's letter, it has focused on the highlights from his mother's treatment to a nationwide farmer's protest. Many newspapers had printed the letter a few pages.
A Viral Hashtags Letter from Saint Ram Rahim Ji
Saint Dr. Gurmeet Ram Rahim Singh Ji, in his letter, focuses on the point that is to maintain peace and harmony, and we need to do #FastForNation
"Sant JahaBhi Hot Hai Sabki Mangat Kher,
Sabhu Se Unki Dosti Nahi Kisi Se Bair"
In his letter, we mentioned I pray that harmony gets established between the ruling government and farmers. In continuation to his letter, he said that God provides them with the way of harmony and peace. To keep our country united and battle against the pandemic's ongoing situation, we must find out a solution that helps build the nation.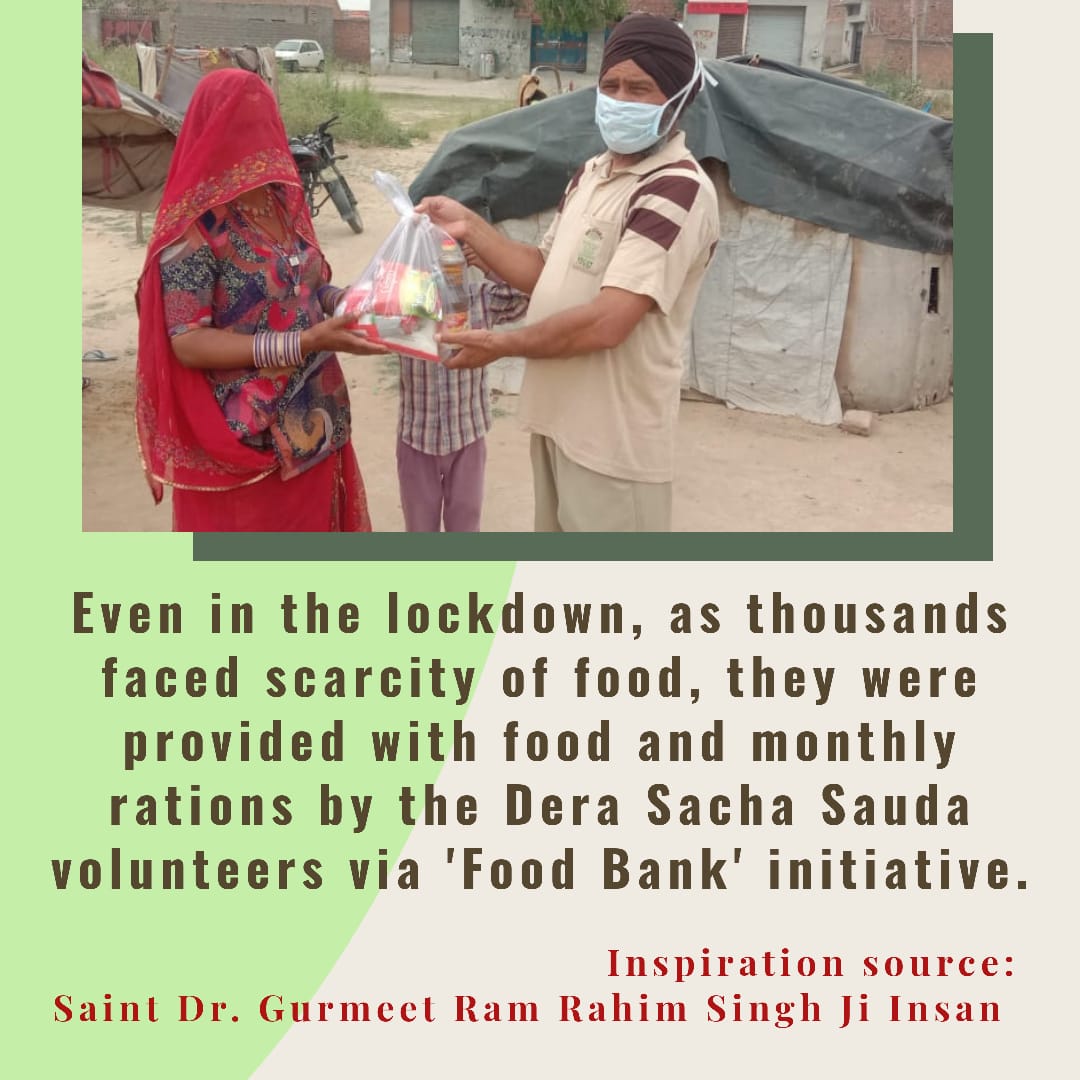 Viral Trends On Social Media
Many people are using #FastForNation after one call by Saint Dr. Gurmeet Ram Rahim Singh Ji, as Seema Insan mentioned, from Punjab &Meenu Jain, from Uttar Pradesh. Afterward, there next is for #FoodDistribution to poor. It is one of the most excellent ways of taking the gift from God by:
– Giving Food to Poor
– Harmony in Farmers Protest
In his 1st letter, which was out on 7th May 202, Saint Dr. Gurmeet Ram Rahim Singh Ji has addressed the cause and effect of the Covid-19 Pandemic.
What He Said About Covid-19 in His 1st letter?
The nationwide lockdown is here from lockdown till 31st May 2020. Our country's economy is going through a vast fall, which will lead to "starvation" as a reality in new India.
Thus, there is no option left, and we need to remove this lockdown. But the country's opening will be riskier as it affects the health infrastructure seriously like other countries such as Italy. In his letter, he gave the formula of making "Kadha."
What's More We Can Find Out in His Letter?
Blessing for his disciples
A mention of mother's health problems
Requesting his mother to take medicines on time
Urged his followers to don't take the stress
A lesson: whatever God does is always for good,& would always be for good,
Use a mask and take all precautions on your face constantly.
Takeaway From Dera Sacha SaudaChief Last Letter
Whatever religion from we are; whatever ethics we follow! Our nation needs us, and it's a call for country! We must pray for it to almighty. The only way to be healthy is to keep the nation healthy.
JAI HIND, JAI BHARAT!