Mumbai Indians is all set to play its first IPL match of 2021 against Royal Challengers Bangalore in Chennai on the 9th of April. MI has remained champions for 5 years and Legendary cricketer Sunil Gavaskar also states believes that Mumbai Indians will be hard to beat off this year. He made this IPL prediction after seeing massive help from MI players in England's tour of India.
Ishan Kishan and Suryakumar Yadav both made their debut in the T20 series and played to their best. Kishan had to miss two matches because of a groin injury and though scored 60 runs in two matches. While Suryakumar Yadav has gained 89 runs in three matches. Diversified cricketer Sunil Gavaskar stated that:
"Mumbai Indians will be hard to beat. We have just seen their players coming to form. Ishan Kishan, Suryakumar Yadav – the way they have batted. Hardik Pandya the way he has come today." Hindustan Times reported this.
Further, he added to his statement on Hardik Pandya that:
" Not just Mumbai Indians, it was important for Indian cricket to see Pandya bowl 9 overs. That shows that he is ready to play invest format as well. It's in June, there is still time. But the way he's come back….that is very good for Mumbai Indians and Indian cricket."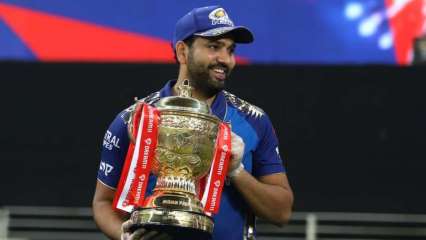 This statement reveals the fitness of Hardik Pandya and how strong MI is because of his presence. Both Krunal and Hardik have given their contribution to the ODI series. Making his debut in white-ball cricket, Krunal too had scored the fastest half-century. In 5 T20I matches, Hardik scored 86 runs and 100 runs in 3 ODIs.
He says that:
"So, Mumbai Indians players who have taken part in the T20I and the ODI series, have shown that they have been in excellent form. You saw Chahal being hammered, you saw Kuldeep being hammered. There are no Rajasthan Royals in the Indian team. So I don't know what kind of performance they're gonna put up."
His statements are predictive for us for the upcoming IPL season. Although we all have seen performances of different MI players in many matches and can surely say that MI is hard to beat in the Indian Premier League 2021. We shall also consider his statements as an alert to other teams and especially RCB with whom they are going to play the 1st match of the season. Let's hope for the best!
Stay tuned for more interesting updates and IPL predictions on the upcoming season!