Hillary Duff's fresh-out-of-the-oven LA home is colorful, cheery, and child-friendly! The 32-year-old actress recently remodeled her house for the second time. She purchased this house in LA approximately 8 years ago. Currently, she resides there with her second husband, Matthew Koma, and her two kids, Banks and Luca. Interior designers David Ko from Maison Ko, and Shannon Wollack along with Brittany Zwickl from Studio Life/Style, helped Duff with the renovations.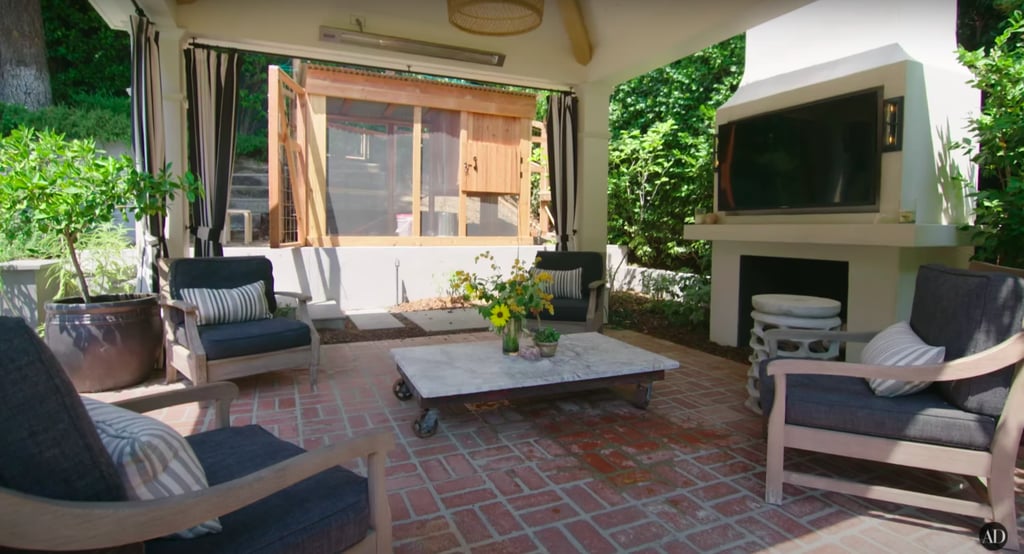 Duff's anxiety-free furniture
Duff has designed her house with beautiful furniture. She has admitted that she isn't worried if things got messy. Moreover, she mentioned that her kids "completely destroyed" the coffee table and a large credenza from the '50s as they scribbled all over them. But, it doesn't bother her.
We live in this house and we're hard on this house and I think that's what makes it feel like such a home.
Duff's ambient decor
The actress has filled her home with crystals, family photos, and flowers to make it an ambient environment. She has decorated the walls with the works of famous artists like Kate Hall, Matthew Palladino, and Lindsey Adelman. Further, Duff has installed a huge Samsung television in her living room. It opens up to reveal a blue kitchen with black and white tiles.
Some other significant features
Moreover, her kids have amazing playroom-themed bedrooms. In her son Luca's room, there is a giant slide alongside a bunk bed and netting to climb on.
As for Duff, she has a huge walk-in closet for her several shoes, bags, and coats. Additionally, it has an attached bathroom where she can hide from her kids and lock the door. Inside, there is a modern vanity set up near her bathtub. That's where she welcomed her youngest, via waterbirth, back in 2018.
Furthermore, her backyard has the most thrilling additions. She got a water slide for the swimming pool. Even though she got it for the kids, she admitted to using it the most. Apart from that, there is an in-ground trampoline, a herb garden, a "quarantine hang space", and a chicken coop. In the quarantine hang space, Duff mentioned that the chairs are six feet apart. She further said that she spends most of her time in the chicken coop.